"Content is the atomic particle of all digital marketing."

– Rebecca Lieb.
Hey👋, Rafiqul here. Welcome to Content Marketing VIP that delivers actionable insights, the latest updates, & free resources every Monday, for free.
First time here? Read past episodes.
Let's get started →
---
🎯 Actionable Insights
💡 1. How To Structure Your Video Content For Higher Engagement
Video content is the game of engagement.
The more you engage the users, the more push your videos will get from content platforms.
Here's how to start making the most of your video (by Diana Briceño):
1. Pitch your topic to reel in viewers:
The first few seconds of a video are crucial to hook the viewer. Use it to pitch the video topic, not off-topic (e.g., flashy video intro).
2. State the solutions to retain them
Tell the viewers what they're going to learn/know after watching your video.
3. Immediately dive into the value
Deliver the promise and add value to the viewers.
4. Make a simple ask for your CTA
Now, it's time to add one simple CTA. It could be something like: Subscribe to my channel
Visit the website
Sign up for the newsletter, etc
👉 Learn about common video engagement mistakes (Insights from Diana Briceño).
💡 2. Learn How To Use Internal Linking From Wayfair To Boost SEO Performance of Category Pages
Internal linking doesn't only add help in improving user experience but also helps your pages rank better.
Here are three internal linking lessons, shared by Kristina Azarenko:
1/ Breadcrumbs
Breadcrumbs help users to understand where they are on the eCommerce site.
Key benefits of using breadcrumbs:
Users can easily navigate the website
Helps Google understand the relationship between different categories and sub-categories
Interlinks high-level category pages with specific ones
2/ Drill Down category links
Category links help users to navigate the site by going from general to specific category pages.
That way any user can easily find the product on-site without getting confused.
3/ Related searches links
Chances are you've already seen the 'similar products' or 'Products related to this item' section at the bottom of the product page.
Wayfair uses a similar approach for not only product pages but also category pages.
👉 Insights from Kristina Azarenko (Follow her to get eCommerce SEO insights)
💡 3. Keyword Research For Local SEO [Generate Keywords In No Time]
Targeting keywords that are not used by your audience can make your local business difficult to find on Google.
For this, keyword research is essential for local SEO.
Here's an easy way of finding keywords that are less competitive and often searched by the audience:
Step 1/ Go to this free tool, called Bulk Keyword Generator
Step 2/ Select your business types
Step 3/ Add locations where the business provide services
Step 4/ Now, you'll get a list of keywords relevant to your location and type of services. One thing that you're still missing is key metrics such as traffic potential, competition, etc.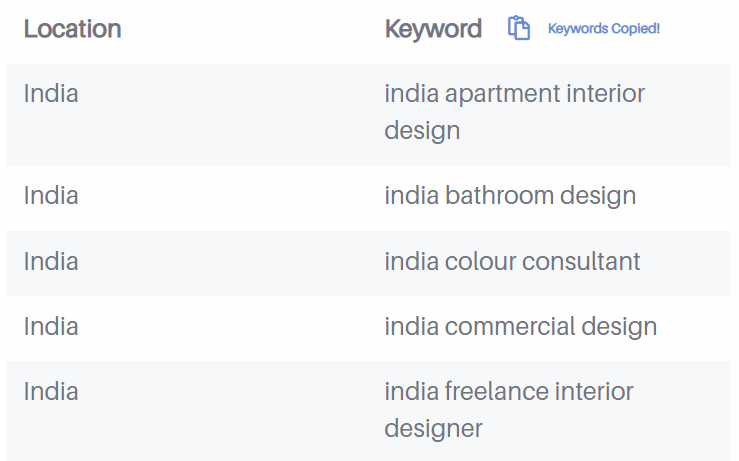 To get these metrics, follow the next step.
Step 5/ First, Copy or export the entire keyword list. And then paste it into any SEO tool. Here, I'll use Ahrefs.
Step 6/ Select the 'matching terms' report in Ahrefs.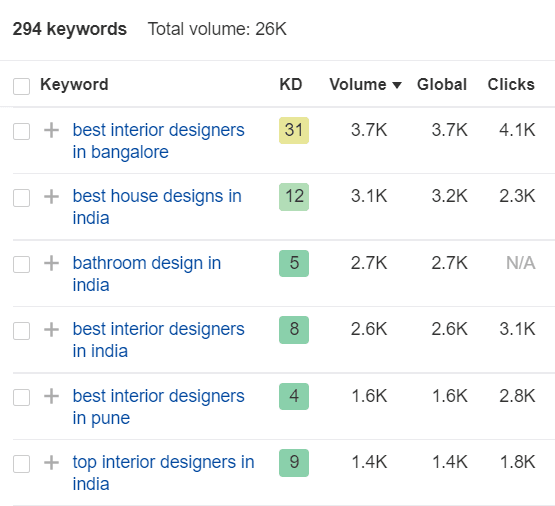 Step 7/ Now, you have a list of local keywords and key metrics such as KD, search volume, clicks, CPC, etc.
👉 Take your learning further [Learn SEO & keyword research] (Free resources)
---
🗓️ Upcoming Events
💡 1. How To Create And Optimize Content For Higher Google Rankings
If you're tired of competing on SEO with large and reputable sites, you'll find this helpful.
In this webinar, you'll learn about:
Finding opportunities to rank your content higher in the search
How to research and structure your content
Refreshing content for quick SEO win
From: Search Engine Journal
Date of the webinar: September 29, 2021
💡 2. Template SEO: How HyperContext Boosted Organic Traffic By 51% In 3 Months
HyperContext (a software company) used template SEO to create conversion-driven templates for sales teams and engineers.
The result?
– 51% organic traffic growth In 3 Months
Interested to learn about Template SEO?
Join this webinar and learn:
What is template SEO
The keyword research process for finding SEO opportunities
How to rank your content for template-queries
Conversion optimized to turn traffic to product Sign-ups
From: Top-of-the-Funnel Community
Date of the webinar: September 28, 2021
💡 3. The Digital PR Summit (One-Day Online Event)
Consider joining this 1-day summit if you want to learn:
The process behind successful digital PR campaigns
How to earn links and mentions from top-tier publications in your niche
Understanding the hidden value of No-follow links and a lot more.
Planning a winning outreach strategy
From: Digitaloft
Date of the webinar: September 29, 2021
– Recommended for SEO and content Marketing Professionals
👉 Register For The Digital PR Summit (FREE)
---
🆕 What's New
💡1. Online SEO training Launched By SISTRIX
Looking to level up your SEO knowledge?
Here's the good news.
Sistrix (SEO tool company) launched an online training academy focused on SEO.
The best part?
You don't need to be a Sistrix premium user to access the academy.
👉 Access The Sistrix Academy & Learn SEO
💡 2. Running A News Site? Doing This Won't Give You Any SEO Value
Here's the brief of the question asked to John Muller:
"A news website having news content from 10+ years ago. Also, the site has over 3 million pages.
So, will removing/no-indexing the old news content help in terms of indexability, crawl budget or the overall website quality?"
In response, John said,
"I don't think you'd get a lot of value after removing old news… It is also not something I would recommend to news websites…from that point of view, I wouldn't do this for SEO reasons."
👉 TL;DR
You don't necessarily need to remove or no-index old news content because of SEO reasons.
Source: Google SEO Office Hours
💡 3. Learn Directly From Google On Improving The User-experience On Your Site
Google UX Playbooks are not new.
But I recently got to know about these resources from Dan Shure that help you improve the user experience on the site.
Google playbooks provide you tips and best practices for:
Landing pages
Lead generation
Content and news sites
Data-driven marketers
👉 Access Google UX Playbooks (from Google)
---
💬 SEO & Content Marketing Wisdom
💡 1. How To Know Your Content Marketing Isn't Working?
"Some brands never realize the FULL potential of their content engine.
But you can get a lot done in a few hours.
1 Newsletter – 45 Mins
5 Twitter Posts – 30 Mins
5 LinkedIn Posts – 30 Mins
Film a quick video – 1 hour
You just have to put in the time. "
– Foundation (Content marketing Agency for B2B brands)
💡 2. Start Writing
"Perhaps there are three approaches to writing:
Approach 1: "Write what you know." → Teach others.
Approach 2: "Write what you don't know."→ Write to learn yourself. Approach 3: "Write what no one knows." → Discover something novel about the world.
Each is important."
– Julian Shapiro (Founder of BellCurve)
---
😄 Have Some Fun
Sk Rafiqul Islam is the founder of Content Marketing VIP, an actionable newsletter that helps content marketers to grow their traffic and generate leads. Rafiqul also shares content marketing, SEO & lead generation strategies and tips at iamrafiqul.com. When not in work mode, he spends time playing football and reading books.