Hey👋, Rafiqul here from Content Marketing VIP.
Every Monday, you'll receive content marketing insights (100% practical) that will help you drive traffic, generate leads, and build an audience.
First time here? Read past episodes.
Let's Get Started →
---
🎯 Actionable Insights
💡 1. Emphasize Benefits Over Features To Write Conversion-driven Copy
"Sell with benefits, support with features."- Brian Clark (Copyblogger).
Every great copywriter knows how to extract benefits from product features.
Now, the question is:
How to find true benefits for the audience from features?
1/ Create a list of product features
2/ Figure out WHY each feature is included and HOW the feature is connected to the end-user.
3/ Now, answer this question: 'What's in it for the audience on an emotional level?'
Here are some of the examples of turning features into benefits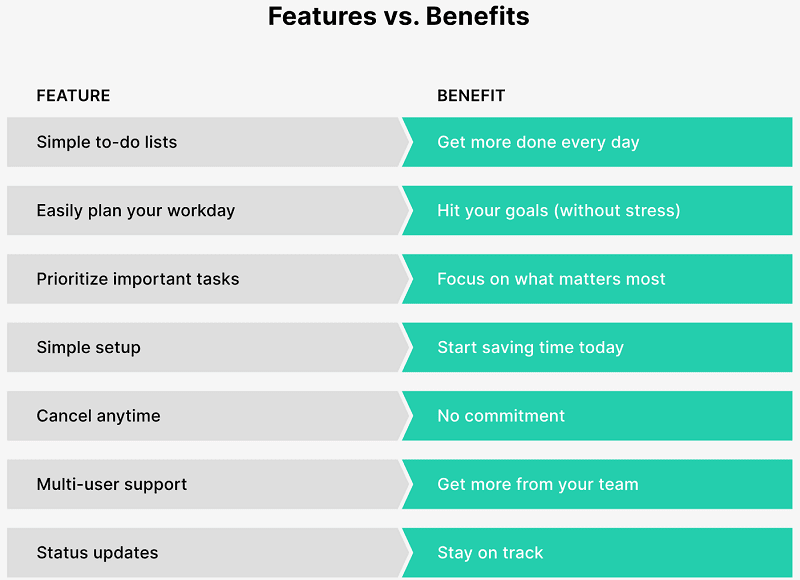 💡 2. Speed Up The SEO Process With This SEO Workflow
If you're new to the SEO world, you might've asked this question many times:
→ Where to start with SEO when working with clients?
Aleyda Solis has shared a simple yet effective SEO flowchart that will help you understand:
Where to start with SEO analysis
Planning the SEO strategy
Finding low hanging fruit with SEO assessment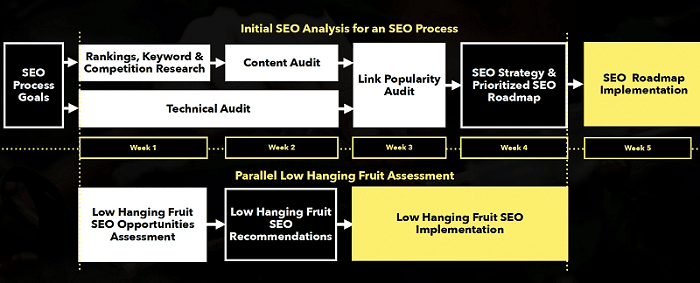 Here, Low Hanging fruit means →
Improving SERPs CTR of top-ranked pages
Improving internal linking of important, meant to be ranked pages
Better leveraging link popularity of top externally linked pages
Performing technical audit of the site, keyword research, & competitor analysis will take your first few weeks.
In short, the initial stage doesn't have much to implement that shows SEO value to the clients.
This is why it is recommended to also look for quick opportunities such as:
Improving title for higher CTR
Strong internal linking structure
Updating pages that rank on the 2nd or 3rd page, etc.
This way, you'll manage quick and reliable SEO results.
👉 Get The Full Slide Decks On SEO Strategy (From Aleyd Solis)
💡 3. One Simple Yet Often Ignored Content Auditing Tip to Find Broken Pages On Your Site
Here's the step-by-step process to find poor performing pages from your site 👇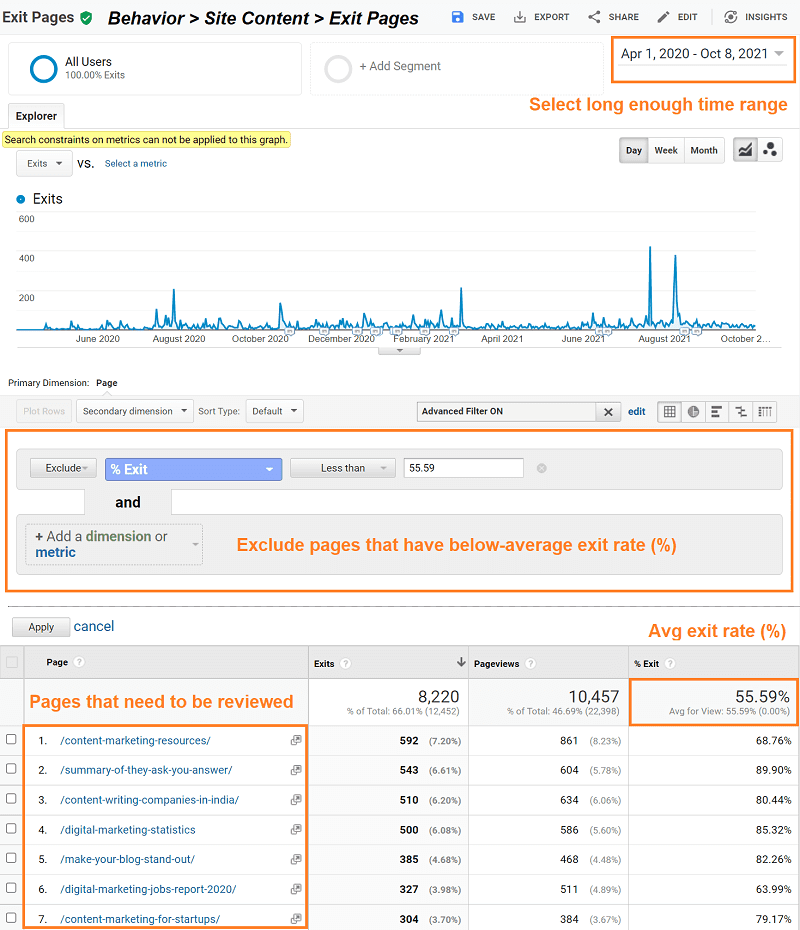 1/ Open Google Analytics
And, follow this path: Behavior > Site Content > Exit Pages
In case you're unfamiliar with exit rates, here's the definition.
"%Exit is (number of exits) / (number of page views) for the page or set of pages.
It indicates how often users exit from that page or set of pages when they view the page(s)." – Google Analytics.
2/ Set a long timeframe to get enough data to study
3/ Set Advanced filter
Exclude URLs that have less than site average exit rates.
In my case, the average exit rate is 55.59.
Now, you have a list of pages that have above-the-average exit rates.
4/ Sort the pageviews from largest to smallest
This will give you the list of pages that have:
A) High page views
B) Above the average exit rates
5/ Now study these pages manually
There could be many issues for high exit rates such as:
Irrelevant content
Poor user-experience
Not working properly, etc.
This is why it is important to study pages from where people often exit the site.
6. High exit rate isn't always bad
Some pages tend to have high exit rates, such as:
Thank you page
Order completion page
Therefore always check for the intent of the page before making any changes.
TL;DR
Use Google Analytics to identify pages that have high page views and high exit rates.
Then exclude pages that have less below-average exit rate (%)
Export the list
Manually review these pages and improve in terms of (CTA, internal linking, UX design, etc.)
👉 Learn More About Content Marketing Audit
---
🗓️ Free Resources & Upcoming Events
💡 1. Content Marketing & Brand Building for Growth
Looking to build a brand that becomes the resource and learning centre for the audience?
If so, this webinar is for you.
In the 1-hour session, you'll learn about:
Building brand credibility through SEO and content
What to consider to become a content brand
From: Brampton Entrepreneur Centre
Date of the webinar: October 14, 2021
💡 2. Psychology of Website Visitors: 5 Ways to Trigger Bias for Better Marketing
Creating content and driving traffic to the site isn't enough.
You need visitors to take the desired actions in terms of Sign Up, Buy, and others.
Join this 1-hour session and learn:
Structure of a high-performing landing page
Ways to add social proof to persuade the user
Writing better CTAs that drive conversion and a lot more.
From: Orbit Media
Date of the webinar: October 12, 2021
💡 3. Downloadable SEO Content Checklist [From SiegeMedia]
Organize your content creation process or help the content team to write better with this checklist.
It includes a checklist for →
SEO research before writing an article
Research/writing phase
Post-research/ publishing phase
👉 Download The Content SEO Checklist
---
🆕 What's New
💡1. What Kinds Of Content Are Bloggers Publishing?
Every year, Orbit Media asks 1000+ bloggers to understand the current state of blogging.
The blogging survey report for 2021 is now live.
Here's one of the interesting statistics from the report:
→ 76% of bloggers prefer writing How-to articles. Not surprising at all.
👉 Access The 2021 Blogging Survey Report
💡2. Google's Guide On Controlling Title Links And Snippets In Search Results
If your site is also affected by the Google page title update, you may find Google's latest documents useful.
What you'll find:
Best practices to write Title elements
How Google is generating title links automatically, and a lot more.
Here's a snapshot:
👉 Control title links in search results 👉 Control snippets in search results
---
💬 SEO & Content Marketing Wisdom
💡 1. Maslow's Hierarchy of Needs In SEO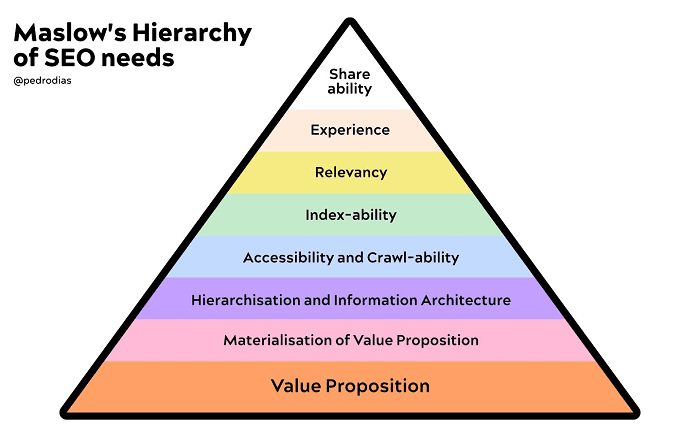 "1. Make sure you have a value proposition
2. Make sure your value proposition is understood and your website reflects that
3. Make sure your website has a coherent and logical architecture
4. Make sure your website is crawl-able
5. Make sure your pages are indexable
6. Make sure your content is relevant
7. Make sure the whole experience on your website provides value
8. Make sure people want and are proud to share your content."
– Pedro Dias (SEO Consultant and Usability Expert)
💡 2. Copywriting Lessons | Examples Of Bad And Good Copywriting
"Bad copywriting:
Here's my product
Here's what it does
Here's what's so good about it
Good copywriting:
Here's your problem
Here's the benefit of solving it
Here's why what you've tried has failed
And, by the way, here's a product that will help you solve it."
– Dickie Bush (Founder of Ship 30 For 30)
---
😄 Have Some Fun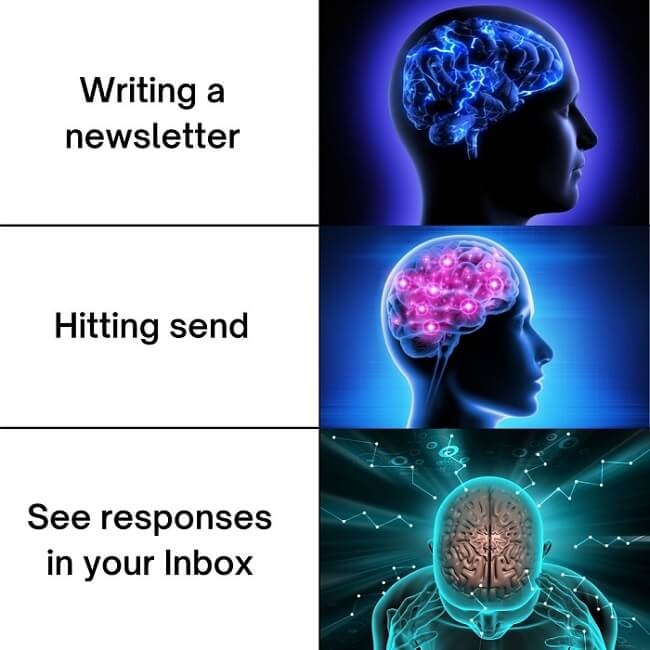 Sk Rafiqul Islam is the founder of Content Marketing VIP, an actionable newsletter that helps content marketers to grow their traffic and generate leads. Rafiqul also shares content marketing, SEO & lead generation strategies and tips at iamrafiqul.com. When not in work mode, he spends time playing football and reading books.