Content Marketing Insights That You Can Implement Now.
Receive actionable SEO insights, case studies, in-depth guides, and free resources on content marketing, & SEO, every Monday.
*Trusted by 1400+ content marketers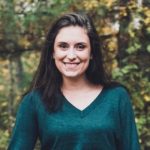 The issue was jam packed with such great insights... It's a really useful resource for people who want to grow in the industry 🙂
Michaela Mendes
Senior Director, Integrated Marketing @ General Assembly
Take a look inside the Newsletter Insights
Hey 👋, Rafiqul here, a content marketer with 4+ years of experience in working with brands from various industries, manufacturing, service-business, eCommerce, etc.
I am also the creator of Content Marketing VIP newsletter, trusted by 1400+ marketers including Joe Pulizzi.
Want To Sponsor Content Marketing VIP?
Receive weekly email that delivers actionable insights, in-depth guides, and the latest updates on content marketing, & SEO for free.