Learn How To Do An Advanced
Content Marketing Audit [14 Resources]
This is module 3 of Content Marketing VIP, where you'll find the learning resources to conduct an advanced content audit. Visit here to start your content marketing journey with free and best resources.
How to Increase Organic Traffic with a Content Audit
FROM → Ahrefs
DESCRIPTION → Use Ahref's a free webmaster tool to perform an in-depth content audit. Plus, get a free auditing template that you can use for yourself and your clients as well.
How to Do an Audit To Fixing Your Broken Content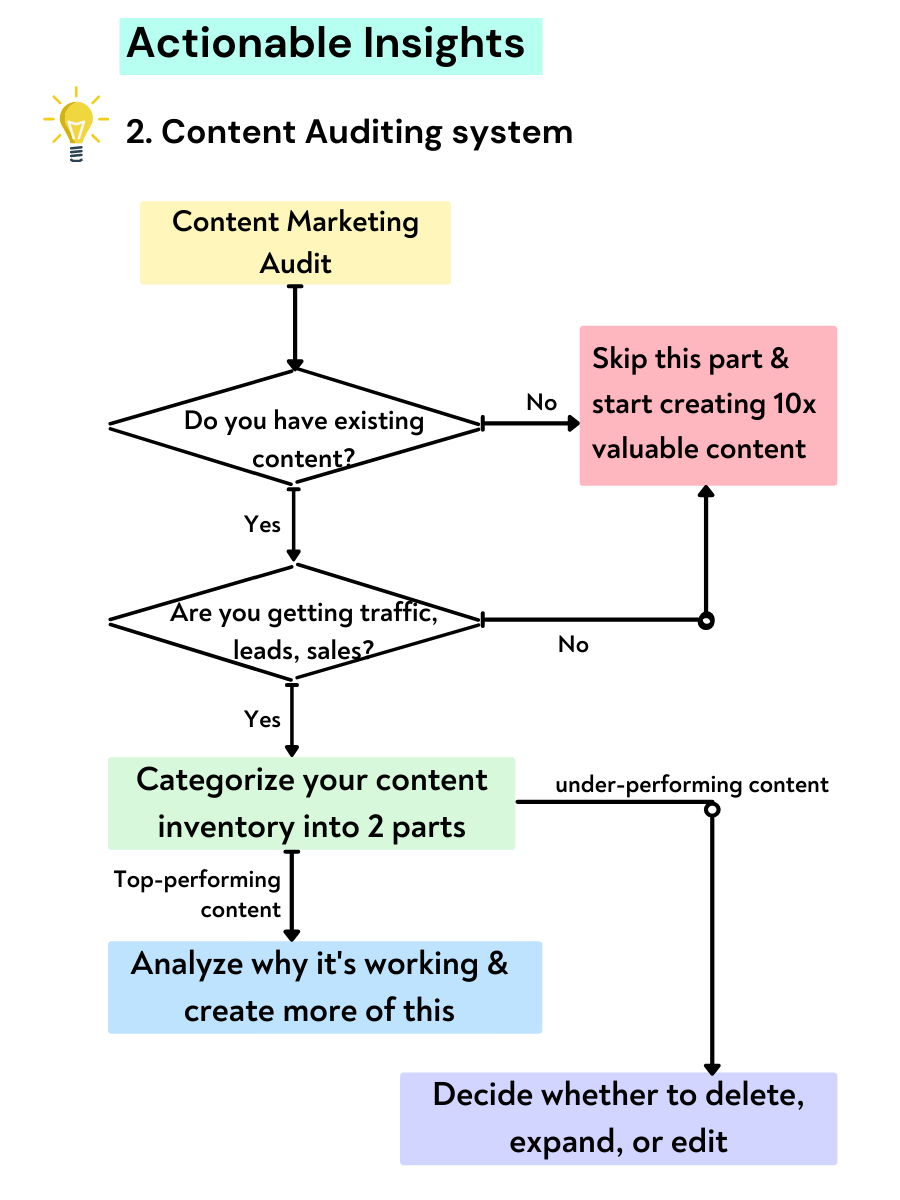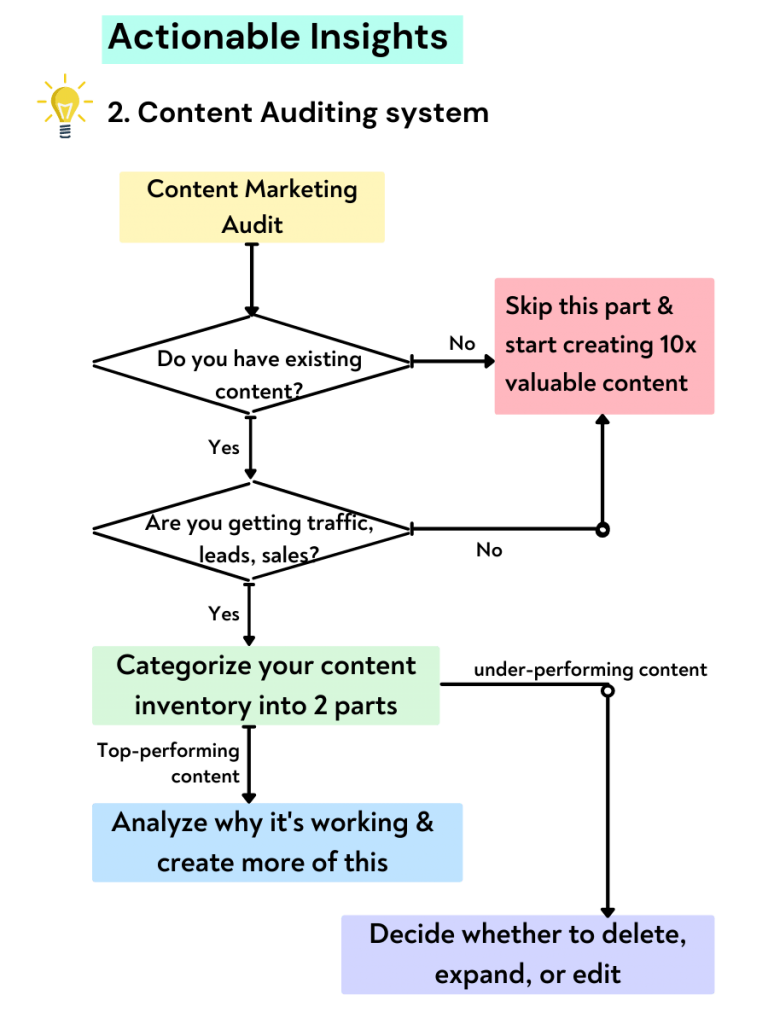 FROM → IamRafiqul.com
DESCRIPTION → Confused which content to edit, delete, or even merge? Read this guide and learn how to take advantage of web analytics to decide which content to delete, expand, or edit.
How to Run a Content Audit Analysis
FROM → Digital Marketing Institute
DESCRIPTION → This webinar teaches you where and how to get started with a content audit in terms of Content and traffic growth. In fact, you'll learn from a live demonstration of content auditing.
Perform content marketing audit in 8-steps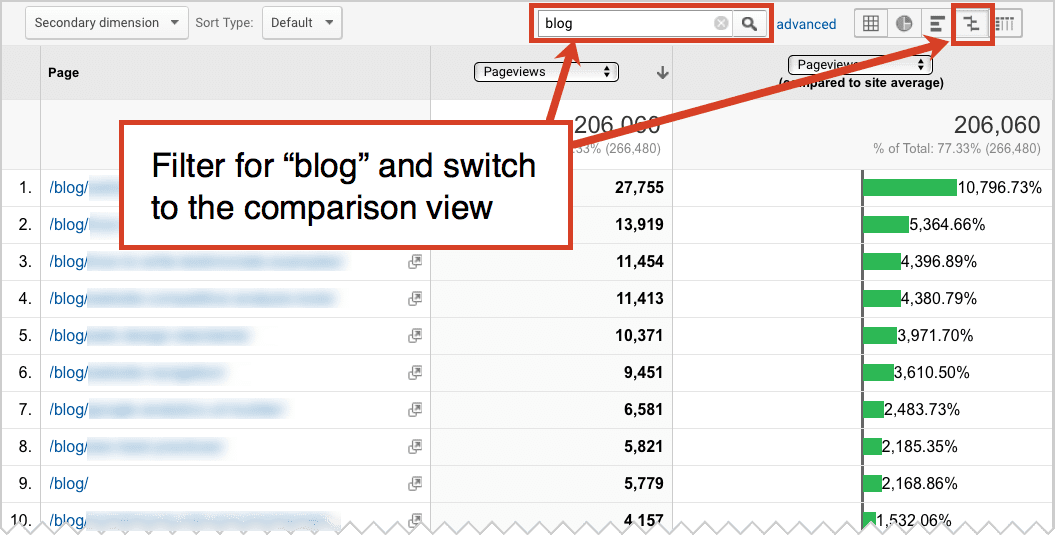 SOURCE → OrbitMedia
DESCRIPTION → Google analytics is underrated when it comes to auditing the performance of your content. In this article, Andy guides you on how to use GA to perform a data-driven audit.
Do a Content Audit and Boost Your Organic Traffic

SOURCE → Ahrefs
DESCRIPTION → In this article, Ahrefs shared their content audit process that helped them to grow their site traffic significantly. 
How to Do an Effective Content Gap Analysis for SEO
SOURCE → Ahrefs
DESCRIPTION → Content gap analysis is a way of finding content opportunities that are not covered by your blog but your competitors.
How to Audit for Inclusive Content- MozCon
SOURCE → Moz
DESCRIPTION → In this presentation, Emily Triplett Lentz will walk you through:
What is inclusive content
How to audit existing content inventory for problematic language
How inclusive content helps to build a larger and more loyal audience
An In-Depth Guide to Technical SEO [Audit]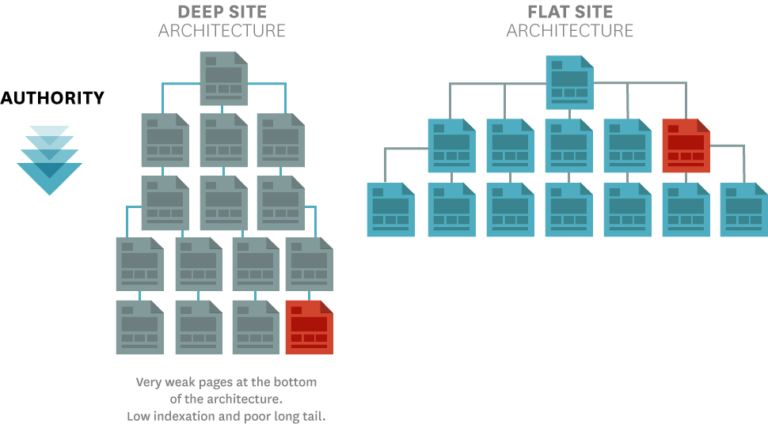 SOURCE → CXL
DESCRIPTION → Technical SEO is one of the most important factors to succeed in SEO. In this article, you'll learn what to check for while doing technical site audit and how to make your site more structured and organized.
A live review of pages, keyphrases and rankings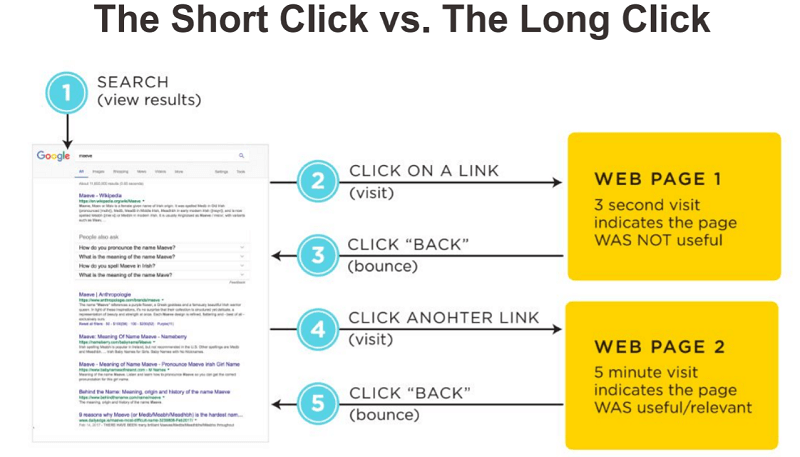 SOURCE → Orbit Media
DESCRIPTION → In this session, Andy Crestodina will conduct a live content audit where he will review the pages and rankings.
Also, he will suggest what can be improved in the content strategy to maximize the SEO and content marketing performance.
10 On-Site Technical SEO Factors to Assess in an SEO Audit
SOURCE → Search Engine Journal
DESCRIPTION → Use this as a 10-point technical audit checklist that will help you find some of the common issues. From knowing the technical SEO issues to how to fix them, you'll learn all.
How to Conduct a Content Audit for SEO
SOURCE → SE Ranking
DESCRIPTION → In this webinar session, you'll learn about:
What is content audit and why it is important for successful content marketing programs
How often you should run an audit
Step-by-step process of performing an in-depth audit
How to Use High-Leverage Content Analysis
SOURCE → Siege Media
DESCRIPTION → Top of the funnel content mostly drives the majority amount of organic traffic. But do you audit your top-of-the-funnel content strategies? 
In this video, you'll get a step-by-step process of finding SEO and content opportunities by analyzing the top-funnel SEO metrics.
The Technical SEO (and Beyond) Site Audit Checklist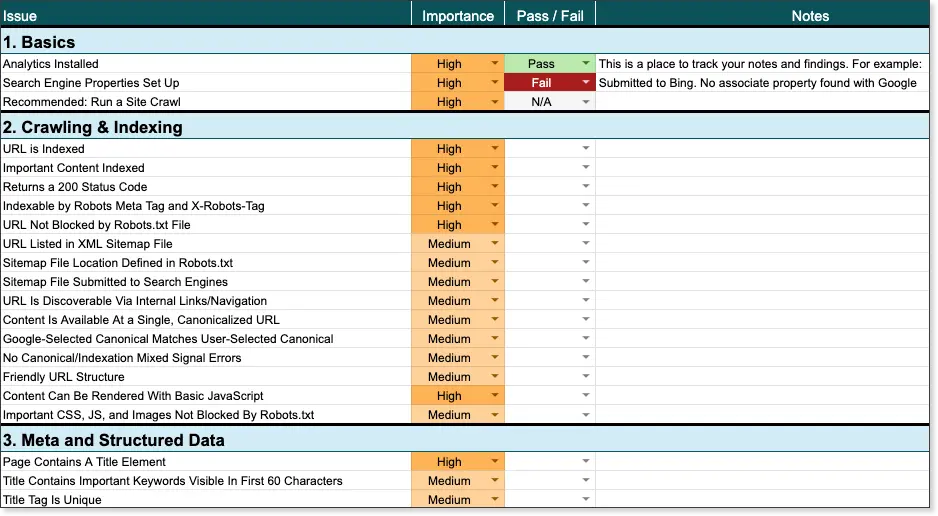 SOURCE → Moz
DESCRIPTION → If you're looking to get a single checklist to perform a deep site audit considering the technical issues, this checklist will do the job for you.
Make a copy of the checklist from the above link and get suggestions for:
Crawling & indexing
Meta & structured data
Content inventory
Links and navigation
Video content
Core-Web-Vitals, and a lot more.
The Content Refresh: How to Do More With Less
SOURCE → Omniscient Digital
DESCRIPTION → Refreshing old content is one of the easiest and quickest ways of getting reliable SEO win.
But not all content pieces deserve a refresh. Watch the video and learn:
What is content refresh
How to find the right pages to update
How to refresh for SEO benefits
💡 Frequently Asked Questions → 
What Is Content Marketing Audit?
Content marketing audit is the process of analyzing the content inventory of a website to identify under-performing and top-performing content pieces. This helps you find pages to update, remove, or merge for better SEO performance.
It is also helpful in measuring the content marketing and SEO effort of a website. An important point to consider while doing an audit is to align the business goals with the auditing.
For example, if the goal of a business is to generate leads, then it is important to find what type of content is driving the most and least number of leads monthly. It also provides useful insights on what are the traffic sources delivering the highest and lowest conversion rates.
This kind of data is helpful in content marketing to double down on what's working and eliminate content strategies that are not.
What Is The Purpose Of A Content Marketing Audit?
The purpose of a content marketing audit is to identify what's working and what's not in terms of achieving business goals such as generating traffic, leads, and sales. Having a content audit program is also important to closely look at the performance of different content formats, channels, and categories.
What Should A Content Audit Include?
Content audit isn't a one-size-fits-all solution. Every business has different goals and content marketing strategies. So, the auditing process will vary from one website to another.
However, there are some key elements that a content marketer cannot ignore.
Your content audit should highlight the following elements:
Finding content gap opportunities by knowing keywords ranked by the competitors, but not by your site

Categorizing content inventory by the number of traffic, leads, and business value.

Finding content assets that lack freshness and relevance

Finding the list of keywords ranking on the first page

Identifying pages that are gaining and losing traffic

Categorizing pages with high authority in terms of backlinks and mentions

Checking whether the website has enough content for each of the buyer's stages

Knowing which pages to remove or merge for SEO performance and user-experience

Finding pages that drive the most site engagement in terms of average time spent on the website, page views, etc.

Top traffic channels for the website

Content pages that need improvement on core web vitals

Measuring the performance of topic clusters and pillar pages (if any) by looking at the number of ranking keywords, traffic growth, and organic link acquisition.
Which Tool Is The Best Fit For Doing A Content Audit?
Google Analytics is one of the best tools for content audit that is great at building a plan for content improvements and free to use.
Also, by integrating the Google search console with Google analytics, you can easily analyze the performance of all the pages and blog posts. Recently, Google launched the 'search console insights' to help content creators and site owners understand the content performance.
The search console insights will give you data on:
Best performing content assets

Performance of newly published pages

How people are discovering your content across the web

Top search terms used by the readers before they come to your website

Top referring pages that drive the most traffic
Here are some of the useful tools that you can use to run a content audit:
Access All Content Marketing Modules