"This is by far the best time to start a media company… "- Joe Pulizzi.
Content Marketing Newsletter #01
Hey, Rafiqul here. Welcome to the 1st episode of the Content Marketing Newsletter that delivers actionable insights, the latest updates, & free resources every week, for free.
If you find this email annoying, safely unsubscribe at the bottom of the email.
If that's not the case, support us by sharing this newsletter with your friends.
LET'S GET STARTED →
---
Actionable insights ↓
💡 1. Make your CTA solution-based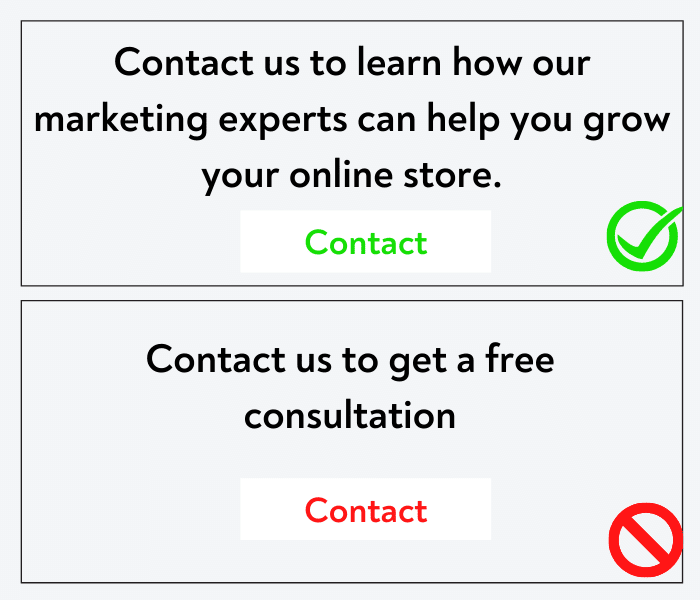 Get rid of CTAs that are service-based (Example: Contact Us to get a free consultation).
Instead, try to describe the solution that your product/service will offer (Example: Contact Us to learn how our marketing experts can help you grow your online store).
Long CTAs are okay too. As long as it is showing a benefit for the prospect, there is nothing to worry about.
From IamRafiqul.com
💡 2. Secret to getting 58% open email rates
Make your time to value (subscribe to getting value) immediate.
Here's how to do it:
1. Optimize your landing page and make a promise to your visitors. It could be actionable insight or a secret tip on a specific topic
2. Once they sign up, deliver the value as soon as possible.
3. Thank you email or a Welcome email is overrated. Giving value immediately as promised helps to build trust.
4. Next time you send an email, your user will expect the same.
This same tactic helped Steven Macdonald to get on average 58% open rates.
From Steven Macdonald (LinkedIn post)
💡 3. Get featured in 'best X in Y' lists
Search on Google:
Best [your service/product] in [your preferred location]
Example: Best graphic designing agencies [X] in New-York [Y]
Chances are, you'll find a lot of these lists in your industry.
Next, sort these lists by monthly traffic they are getting.
Now, you're ready to outreach to them and see if your company can be featured on the list.
From Ahrefs [Blog post]
💡 4. How to add testimonials like a pro in 7 steps
A testimonial is a great way to show your credibility, yet many sites show testimonials that add little to no credibility to your brand.
7 things to add in a testimonial:

Add the logo of the business (makes total sense for a B2B brand)
The headline makes your testimonial more readable and entices your readers to read more.
Testimonial content: short, to-the-point makes the biggest impact. For the long-form of testimonials, add strong words in the beginning.
Picture of the person makes it genuine and real.
Company name & designation
Keyphrase related to target keywords (example: Loved your content marketing service.)
Important tip: Instead of creating a separate testimonial page, add your testimonials to every possible page where it makes sense.
Insights from Orbit Media [Blog post]
💡 Join Content Marketing Newsletter
📢 Receive weekly email that delivers actionable insights, in-depth guides, and the latest updates on Content Marketing, & SEO for free.
---
Free resources ↓
💡 1. SEO Content Writing Masterclass [Course]
Beginner-friendly SEO writing course teaches you how to do keyword research, building content strategy, Competition analysis in SEO, etc.
Get your free certification as well.
Deadline: 28th Feb 2021
💡 2. Content marketing for thought leaders [e-Book]
Do you want to be known as a thought leader?
If so, download the e-book and learn how to use content to position yourself as a thought leader.
Easy to-read | Short (45 pages) | effective email templates
💡 3. Content marketing guide [e-Book]
The most comprehensive e-book on content marketing that I've ever seen.
From competitor analysis to advanced content audit, everything is clearly illustrated in this eBook.
Step-by-step breakdown | lots of visuals
💡 4. Scaling content in 2021 [On-demand webinar]
Creating content only for keywords isn't enough anymore. In this recorded webinar, you'll learn how to topic cluster to own your topic.
💡 5. B2B Content is Boring. Not now! [Virtual event]
Don't expect anything less than a premium show where marketing experts will share their B2B content insights.
Some of the big names in content marketing, like Andy Crestidona, Derek Gleason, will be sharing their insights.
What you'll learn:
How to use thought leadership for brand credibility
Product-LED content
Growing a newsletter faster.
SEO strategies
---
Latest happenings↓
💡 1. What channels your audience watch? [YouTube]
The latest update from YouTube will allow content creators to see which channels their audience watch.
It will help in knowing the taste of the audience.
This can also be a powerful tool to target YouTube channels to promote relevant products or even collaborate with these content creators to get more exposure.
[Source: SEJ]
💡 2. Including audio format of your articles doesn't help in SEO
John Muller says that Google doesn't focus much on the audio format of the content. However, adding an an audio version may indirectly help SEO, like increasing time-on-page, User experience, etc.
[Source: Google search central SEO hangout]
💡 3. Passage based ranking is Live [SEO]
Now, Google passage-based ranking went Live on 10th Feb. The update is launched only for the US in English as of now.
Almost 7 % of search queries will be affected. However, Google also mentioned that there is nothing much you can do to optimize for passage ranking.
If you see any change in traffic, don't try to make any big content optimization yet.
[Source: Google_Search_Liason]
💡 4. Substack added better analytics for newsletter
Substack* has recently added better analytics options in their newsletter.
These features are:
Give away free subscription in bulk
Pruning the email list
segmenting and sorting subscribers
*In case you heard Substack for the first time, it is a platform for content creators to start and build a newsletter in minutes [You can also set subscription fees for your subscribers]
---
Expert Quotes ↓
💡 1. Be a media company
"I've been in media for almost 25 years now, and this is by far the best time I've ever seen to start a media company." – Joe Pulizzi.
He also added on defining a media company…
"I would define it as targeting a niche audience, and delivering consistently valuable information, building an audience over time, and monetizing it dozens of ways."
💡 2. Audience or Community
What's the difference between building an audience and building a community?
"Building an audience = helping people.
&
Building a community = helping people help each other."- David Spinks (Co-founder @ CMX)
---
Have some fun ↓
My friends: Sure, I would love to be a part of your newsletter.
After 7 days: Me Wondering why the email list is still stuck at 3 subscribers 😕
Have you felt it too?
---
Submit a topic ↓
Share your biggest content marketing challenges with us.
Reply to this email with your challenges or any topic suggestion related to SEO and Content marketing.
We may feature your topic in the next episode of the content marketing newsletter.
---
P.S. If you liked this email from Content Marketing VIP, Why not tell your friends to subscribe here.
Sk Rafiqul Islam → Join me
(Content Marketer + 🐈, 📚, ⚽ lover)
💡 Join Content Marketing Newsletter
📢 Receive weekly email that delivers actionable insights, in-depth guides, and the latest updates on Content Marketing, & SEO for free.