"Email newsletter is the only place where individuals — not algorithms — are in control."- Ann Handley
Content Marketing Newsletter #01
Hey, Rafiqul here. Welcome to the 1st episode of the Content Marketing Newsletter that delivers actionable insights, the latest updates, & free resources every week, for free.
If you find this email annoying, safely unsubscribe at the bottom of the email.
If that's not the case, support us by sharing this newsletter with your friends.
LET'S GET STARTED →
Actionable insights ↓
💡 1. Your 'content audit plan' doesn't have to be complicated
You don't always need a complex framework to audit your content marketing plan. Follow this simple and easy-to-follow audit plan →
1. Start by looking at your existing content: If you don't have enough content yet, skip this and start creating 10x valuable content in the first place.
2. Next, if your content is already producing results in terms of traffic, leads, sales, follow the next step.
3. Divide your content inventory into 2 parts: Under-performing & top-performing.
4. Understand the WHY of the top-performing content & start creating more of this.
5. Decide whether to delete, edit, or expand the under-performing content.
Learn more about content marketing audit
💡 2. Product-Led content marketing
A product-led content strategy is a way to turn users into leads, leads into paying customers, and customers into long-term customers.
What is product-led content →
Your product is woven into the content. Visitors will get answers for their problems and get to know how your product can help them in the process.
Here's an example:
Challenge: How to conduct a video conference?
Product-led content: Helpful tips to set up the video conference + How 'Zoom meeting app' [Your product] can help you in this process.
Why product-led content →
By introducing your product in the early stage, you're shortening the buyers' journey. Hence, you're winning leads & customers faster than usual.
Two ways to get started with product-led content →
Choose content topics where you can mention your product benefits (aligning with the challenge).
Optimize your existing content (that generates traffic) and try to add your product benefits in a meaningful way (if possible).
Insights from Dr. Fio Dossetto
💡 3. Golden rules of sales emails
Make your subject line short, clear, & to-the-point.
Do research (follow their social channels, blogs) and personalize your email.
As short as possible.
Tell them Why Now is the best time to finalize the deal.
Don't forget to show the benefits within the first two sentences.
Become trustworthy. Consider adding testimonials from the same industry.
Minimal ask. Instead of saying, "book a 15 min call with me", ask a clear question.
Show them why you're the best option for them.
Don't apologize for bothering. If your message isn't a win-win situation for you and the prospect, it's better not to send the email.
Insights from Peep Laja
Join his newsletter (highly recommended)
💡 4. Unusual yet proven way to get winning content ideas
Go to relevant job portals (popular in your niche) and type in your industry name. Next, study job descriptions of at least the first 5-10 job openings and look for the most common topics or skills.
In that way, you'll get a ton of ideas, sub-topics ideas.
Why is this going to work for any industry?
The job description is a sign of trending topics and skills.
There is enough demand in the industry.
It helps your users navigate your site effortlessly (Hence better user-experience)
This shows there is enough demand in the market.
---
Free resources ↓
💡 1. Get expert insights on making your email marketing effective [Webinar]
In this webinar, you'll learn:
How to craft your email strategy to get better engagement and responses
Turning a small yes into a big win for your business
Human behaviour for getting the most out of your email marketing effort
Webinar date: 9th March 2021
💡 2. Creating perfect lead magnet to win clients [Webinar]
The step before winning paying customers is generating leads. This is what exactly you're going to learn in this webinar.
From crafting the complete system around your lead magnet to choosing the right lead magnet for your business, you'll learn everything.
💡 3. Public Relations & Content Marketing Masterclass [On-demand Webinar]
PR and media are often under-utilized tactics for maximizing your content marketing effort. In this webinar, social media expert Kris Ruby has shown different strategies to get the most out of your press coverage.
---
Latest happenings↓
💡 1. Interesting upgrades from Microsoft Bing (Part I)
Considering the user-experience, Bing has upgraded the SERP results for recipes. Now, to get any recipe details (ingredients, nutrition facts), you don't necessarily need to visit any web page.
The SERP will show you the exact information by extracting data from pages.
Here's an example
Try now: Go to Bing and search for any recipe. Once you click on any of the items, you'll see the result.
💡 2. Interesting upgrades from Microsoft Bing (Part II)
Imagine a SERP result that looks like an infographic. This is what you'll get to see for broad terms like south Africa, dog, cat, etc.
This is how it looks on SERP when you search for 'Cat.'
Isn't it amazing?
Read more about the upgrades from Bing. →
💡 3. The newsletter feature from Twitter is now Live
Twitter allows writers and publishers to start and monetize their newsletter. It's not surprising that many brands like Twitter and Substack are investing heavily in newsletters.
Recommendation from my end: Even if you don't have any product or service to offer, start building your audience. It's not hard to monetize a loyal audience.
And, the newsletter is by far the best place to start with.
---
Expert Quotes ↓
💡 1. Building your audience? Why not start with email?
"Every serious content marketing plan is focused on email list growth" – Andy Crestodina.
💡 2. Secret of content marketing success
"Always two things – deliver your content consistently and, when you do, be interesting."- Joe Pulizzi
---
Have some fun ↓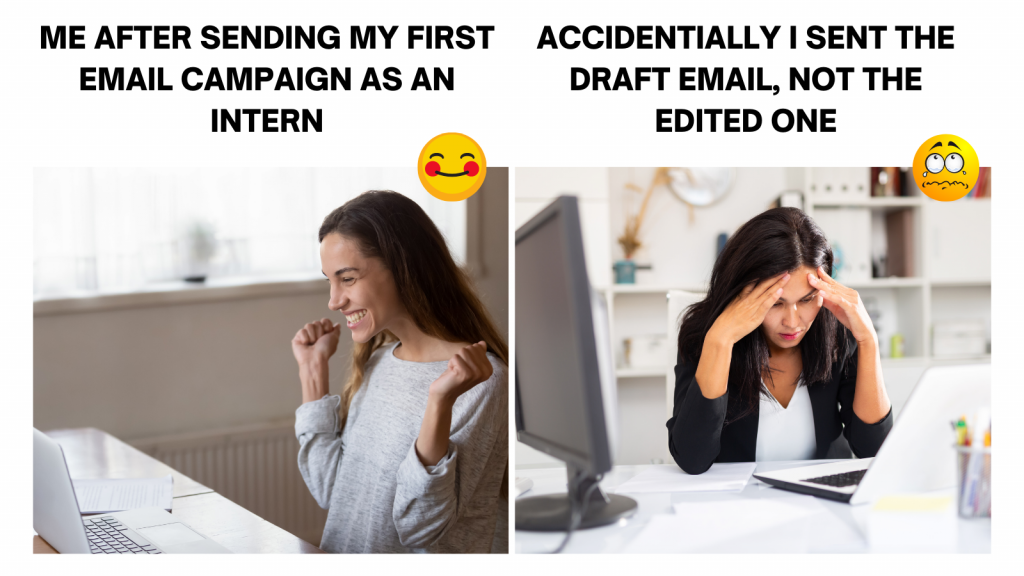 Submit a topic ↓
Share your biggest content marketing challenges with us.
Reply to this email with your challenges or any topic suggestion related to SEO and Content marketing.
We may feature your topic in the next episode of the content marketing newsletter.
P.S. If you liked this email from Content Marketing VIP, Why not tell your friends to subscribe here.
---