Hey, Rafiqul here. Welcome to the 6th episode of the Content Marketing Newsletter that delivers actionable insights, the latest updates, & free resources every week, for free.
If you find this email annoying, safely unsubscribe at the bottom of the email.
If that's not the case, support us by sharing this newsletter with your friends.
LET'S GET STARTED →
Actionable insights ↓
💡 1. Measure, Measure, & Measure
Creating content for different buyer's stages (awareness, consideration,
& decision) is important but not enough.
To get most out of your content effort, you need to figure out the content platform, traffic sources, etc.
One easy way to kick-off the analyzing part, consider every stage of your marketing funnel, from the awareness stage to closing sales or retaining customers.
Analyze the performance of every stage of the marketing funnel with data. Choosing the right metrics for your startups depend on the business goals you have.
For example, customer churn rate is much more important to a subscription-based business than a service business.
Likewise, monthly traffic and content channels with the most and least traffic are more meaningful to an advertisement-based business.
Start with collecting data for every stage and invest more in what's already working and eliminate what's not.
Guide to content marketing audit
💡 2. How to use Google autocomplete in a right way
By just typing your keyword, Google will show you some similar/related keyword ideas based on search demand.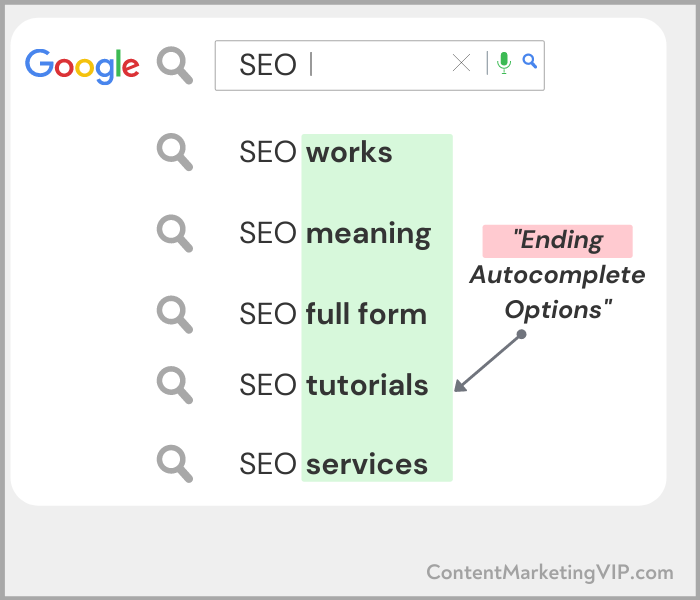 Yes, Google autocomplete options are super useful for content creators and SEOs.
But there's a better way of doing that.
Instead of just typing your keyword, use the '+' sign within the search terms.
For example: 'SEO + Content'
Here's how (wait a few seconds to load the GIF):
In that way, you'll explore Middle and Pre autocomplete suggestions.
Insights from Koray Tuğberk GÜBÜR
💡 3. Does your SEO Audit answer these five questions?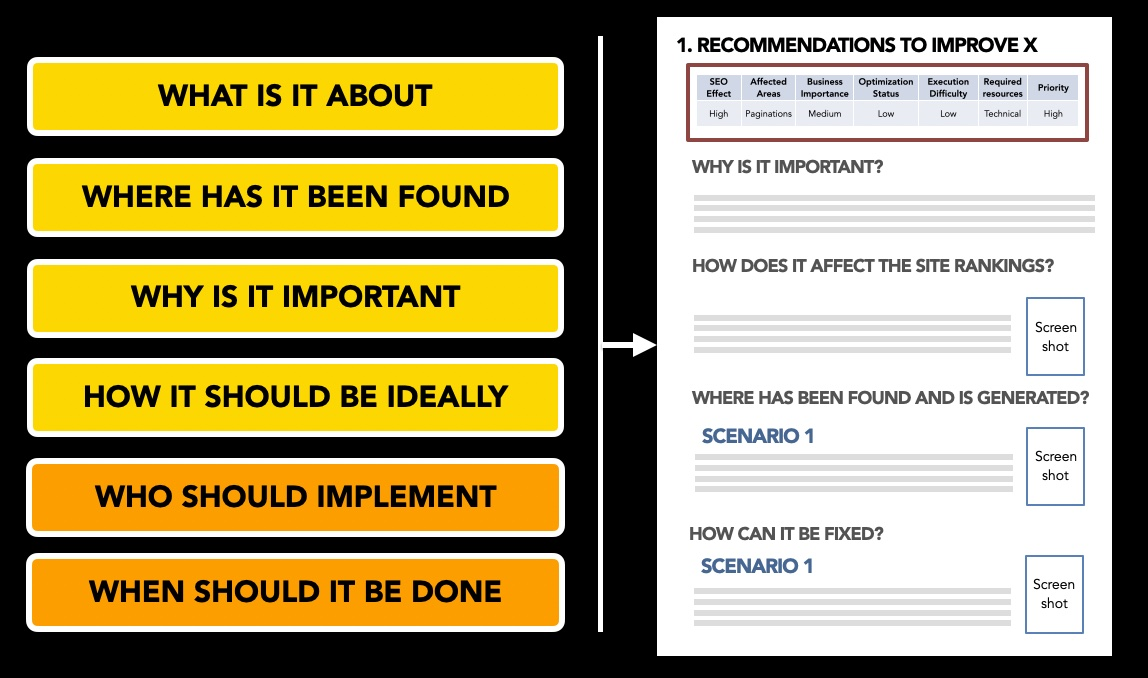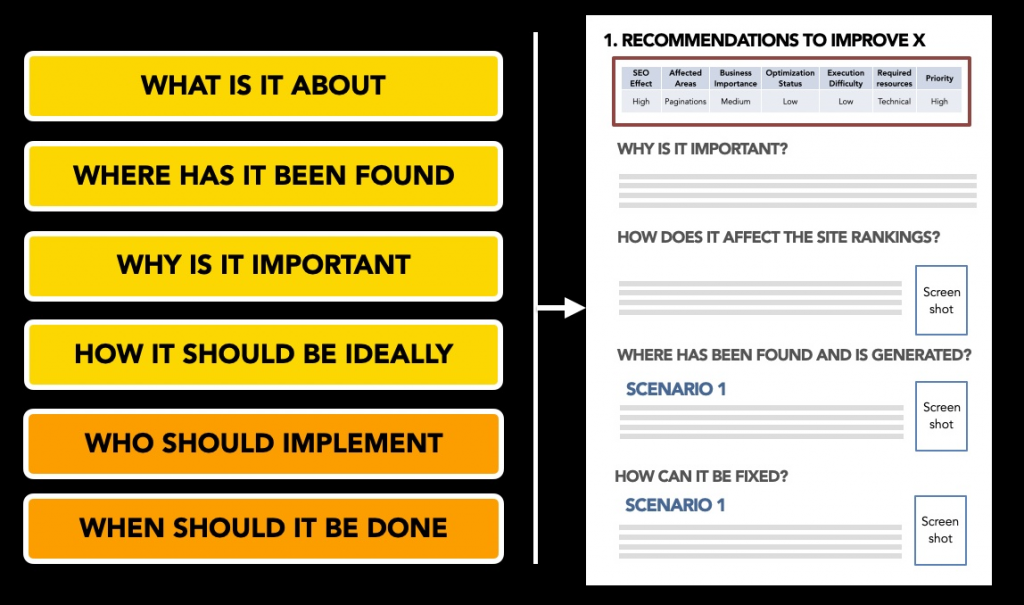 What is it about?
Where has it been found?
Why is it important?
How should it ideally be?
Who should implement it?
When should it be done?
Every SEO recommendation must help you understand their importance, impact and how to move forward with it.
Next time, consider the "5 Ws and the H" of SEO audit.
Insights from Aleyda Solis
Join her SEOFOMO Newsletter (Arguable the best SEO newsletter out there)
Free resources ↓
💡 1. How to win with a better story
Wynter Games is coming with another interesting event for free. In this time the primary topic of the event is, how to win with a better story.
If you're selling your products or pitching services to clients, then you have to position your brand differently.
Saying, "we're the best content marketing agency" isn't going to stand out when everyone is saying the same.
Brand narrative is important for almost every business & content creator and this event will help you learn that skill.
Date of the event: 31st March, 2021
💡 2. Content marketing with Joe Pulizzi
Join Joe Pulizzi (Godfather of content marketing) with over 500 attendees where he will be discussing current content marketing trends.
Most of all, you'll get the overview of his new book, Content Inc.
At the end of the webinar, you'll learn:
Difference between a 10x and a 10% marketer
How to find the opportunity to upgrade your marketing career
Webinar date: 30th March, 2021
Latest happenings↓
💡 1. Running a medical or health related site/ecommerce store?
EAT (Expertise- Authoritativeness- Trustworthiness) is been there for a long time that ensure that your site is high quality in terms of:
Content on the site
Expertise of your content creators
Credibility of your brand (Third-party mentions, reviews)
Recently, John Muller highlighted the importance of EAT specially for a medical or health site.
He recommends going through the quality raters guideline (free to download) to make your site very high quality. Because Google is very picky when it comes to critical niches such as health or money.
Expert Quotes ↓
💡 1. End goal of content marketing?
"Some marketers:
> We don't have time for research
> We don't talk to our sales team
> We know our customers tho
> We'll worry about SEO later
Those same marketers:
> Our traffic is flat
> Our pipeline is weak
> Our engagement is whack
> Our metrics are down this year" — From FoundationIncCo
💡 2. Advice on successful SEO strategy
"No one thing ensures a successful SEO strategy. It's a combination of: – Relevancy of your content – Experience on your site – Popularity of your brand." — Sam Underwood
Have some fun ↓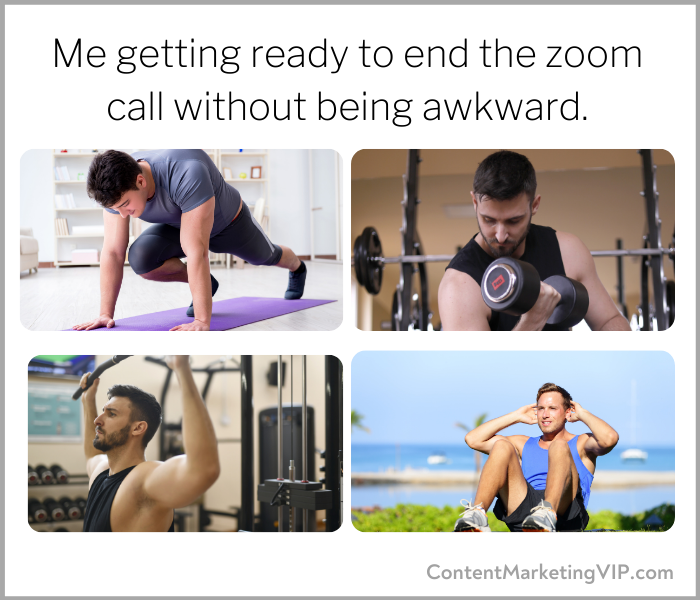 Submit a topic ↓
Share your biggest content marketing challenges with us.
Reply to this email with your challenges or any topic suggestion related to SEO and Content marketing.
We may feature your topic in the next episode of the content marketing newsletter.