"Advertising is fast and temporary. Content marketing is slow, but durable."- Andy Crestodina.
Hey, Rafiqul here. Welcome to the 7th episode of the Content Marketing Newsletter that delivers actionable insights, the latest updates, & free resources every week, for free.
If you find this email annoying, safely unsubscribe at the bottom of the email.
If that's not the case, support us by sharing this newsletter with your friends.
LET'S GET STARTED →
Actionable insights ↓
💡 1. Complete list of website writing tips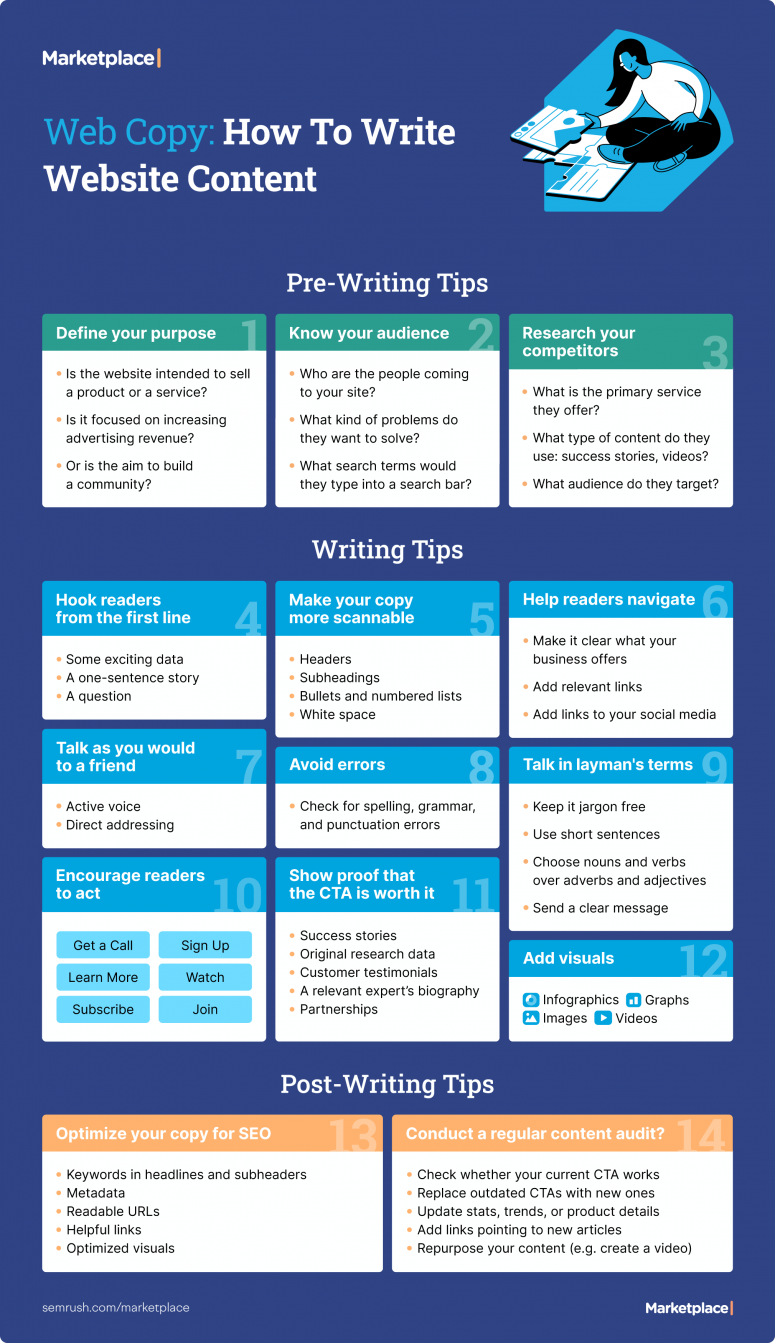 One of the complete lists of actions that every web writer needs to follow. From pre-writing to post-writing, you get a list of important tasks to perform. And, this visual guide covers all of these.
Download this image and consider this a writing checklist for yourself or your team of writers to improve the writing workflow.
Guide to writing website copy like a pro
💡 2. Boost your search rankings with guest posting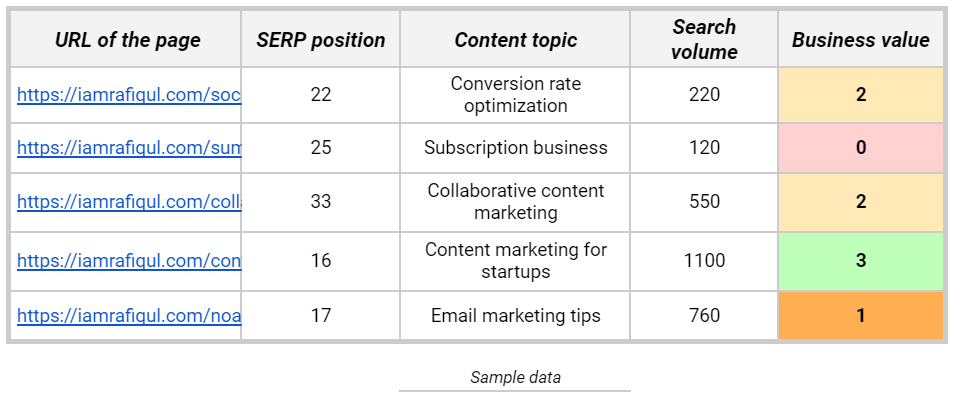 The link profile of a website still matters a lot. And, guest posting is one way of strengthening your link profile.
Chances are you write guest posts, and maybe you get a link back to your site.
But is there any strategy you follow to improve your SERP results by guest posting?
If not, here's a process that you can follow →
Make a list of pages that are ranking on the second or third page of Google.
Now, filter the list of articles by search volume, business value (commercial intent) and check for the relevancy of those articles for your business.
Finally, you'll get many content ideas (content topic) that you can pitch to bloggers and brands for guest posts.
Ensure that whenever you get a chance, you're linking back to your chosen articles to boost the search rankings.
💡 3. Audit Your Existing Content in 30 minutes
Look at your content inventory and start categorizing them into three different content categories for buyers' stages. Audit your existing content. You can use Google Docs, Google sheet or any other software of your choice.
In this stage, you'll just categorize the existing content based on the buyers' stages.
Next, Identify the Content Gap.
In most cases, by looking at the table, you will understand whether you have a shortage or excess of content for any buyers' stages.
Typically, your content strategy should cover each buyers' stage so you can reach prospects from every phase.
This will hardly take your 30 minutes, even if you have a good number of existing content available.
[NOTE: For a startup in the early stages, consider creating more content based on the awareness stage as your first job is to reach more and more potential buyers and then to convert those into buyers.]
Free resources ↓
💡 1. Find Growth Opportunities Hidden in Your Content
Whether it is technical issues or updating existing content, learn how to grow opportunities from your existing content.
Join the experts from Animalz, where you'll go through the insider process of bringing your broken content to the spotlight.
Date of the event: 8th April 2021
💡 2. SEO learning roadmap with Free resources
No matter how much expertise you hold in SEO, there's something for every SEO professional in this SEO learning roadmap.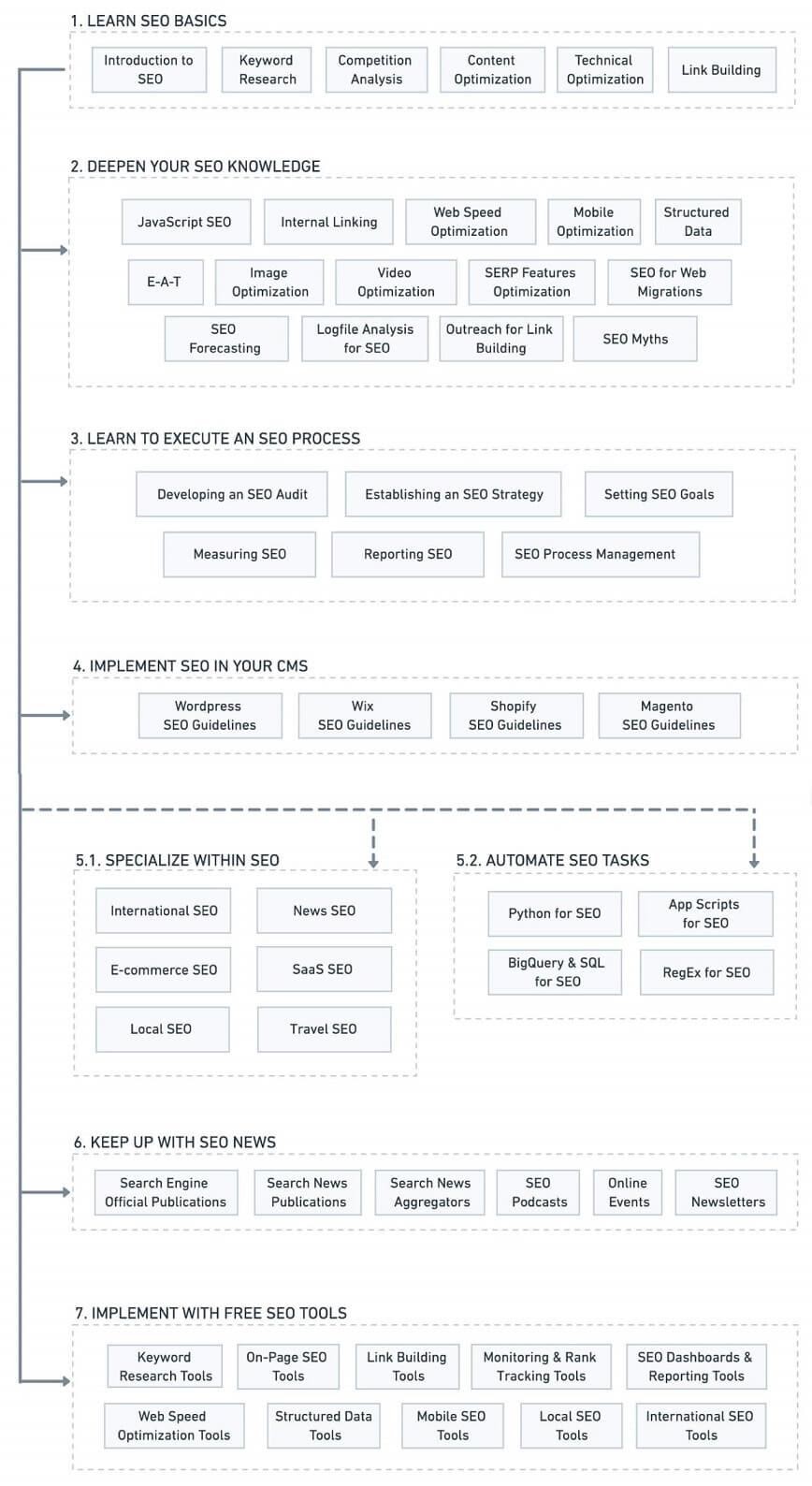 Start learning SEO from the best resources
Latest happenings↓
💡 1. Why content creators shouldn't ignore newsletter/content subscriptions?
Substack (Newsletter platform designed for writers and journalists) raised a $65 million Series B funding round led by Andrew Chen.
Not only this, earlier this year, Twitter acquired Revue ( a newsletter platform similar to Substack)
In fact, Facebook confirmed that they would soon be rolling out a subscription model for writers and journalists.
What does all this news indicate?
The newsletter/content subscription model is trending for years. And, Big brands like Facebook, Twitter, Substack are going to try their hands in this industry.
What's in it for content creators like you?
There's no better time for content creators and content monetization than this.
Social media followers and YouTube subscribers are good, but you get very less content.
But focusing on building a content asset via newsletter (where you get the most control) is even much more important and useful in terms of monetization.
Expert Quotes ↓
💡 1. Product-led content
"Find a way to turn your product into actionable content.
Not only do these pieces have the opportunity to open up a wide range of long-tail keywords, but they're also great conversion engines too."
— Hiba Amin, Marketing Manager (Soapbox)
💡 2. How to make your content credible?
"One of the easiest ways to make your content more credible is to cite outside sources.
🏆 Experts
🎓 Academics
🔬 Researchers
📑 Studies
📚 Authors
📊 Analysts
Anyone who's not you, or your brand, to back you up."
— Melanie Deziel (Author of the content fuel framework)
Have some fun ↓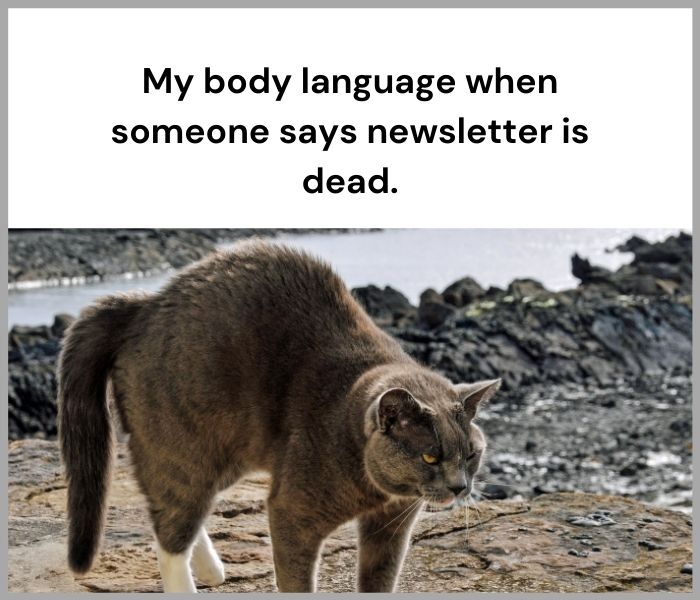 Submit a topic ↓
Share your biggest content marketing challenges with us.
Reply to this email with your challenges or any topic suggestion related to SEO and Content marketing.
We may feature your topic in the next episode of the content marketing newsletter.