"Remember – every "mistake" a user makes is not because they're stupid, but because your website sucks."

– Peep Laja.
Hey👋, Rafiqul here.
Welcome to Content Marketing VIP that delivers actionable insights, the latest updates, & free resources every Monday, for free.
First time here? Read past episodes.
LET'S GET STARTED →
---
Actionable insights ↓
💡 1. Breakdown of the Content Inc. Model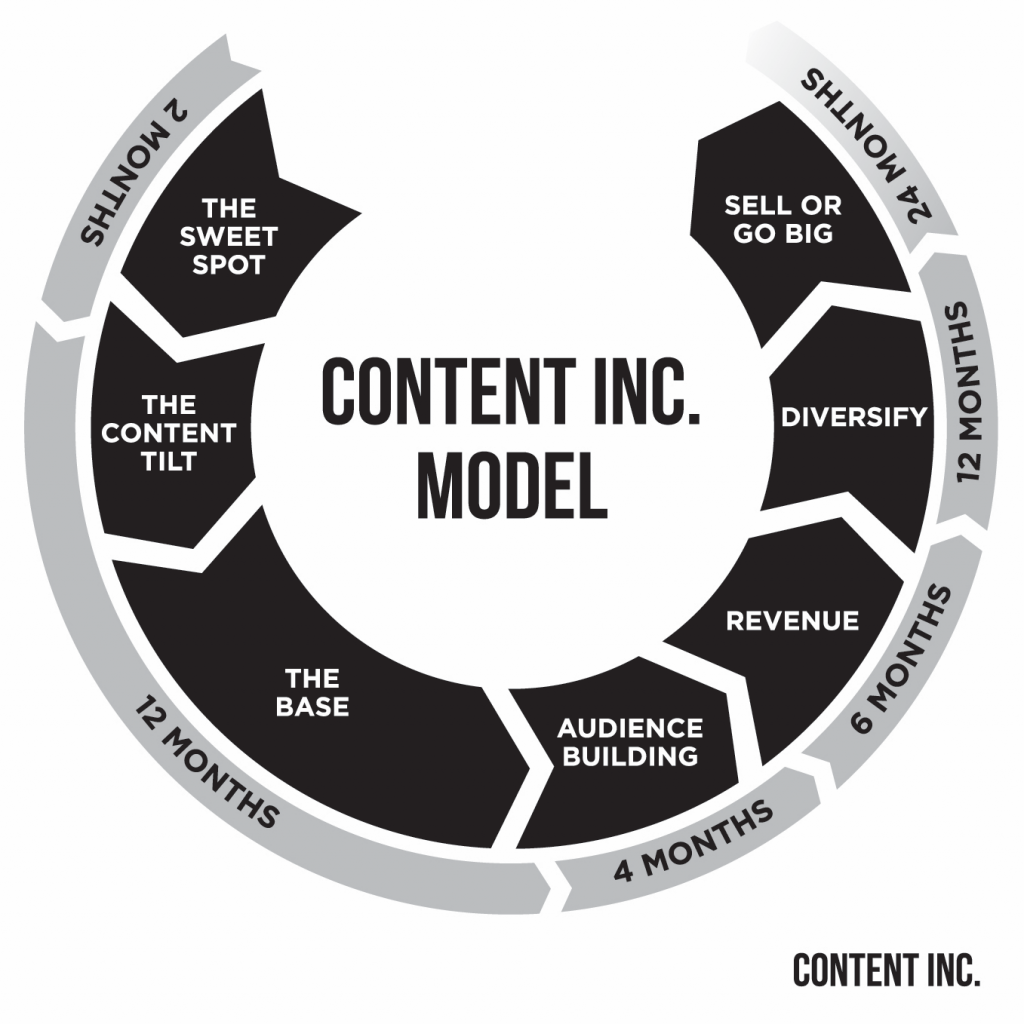 "The Content Inc. model helps you build a loyal and trusting audience over time and accomplish your marketing goals."- Joe Pulizzi.
After conducting deep research and interviewing many content marketers, Joe Pulizzi coined the content Inc framework that you can replicate in your business.
Here's the breakdown of the content Inc. model:
> STEP 1: Sweet spot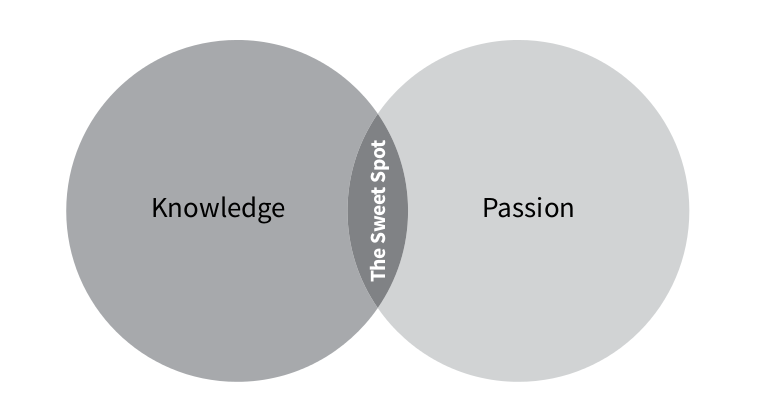 The first step of the content Inc model is not creating content but finding a sweet spot.
It is the intersection of what you know and what your audience cares about.
Example: CopyBlogger | Sweet spot of copyblogger was the intersection between copywriting skills and marketers' need for persuasive copy.
> STEP 2: Find your Content tilt
It's time to differentiate your content from the rest.
Look for untapped opportunities in terms of going niche in a topic or selecting an unsaturated content format.
The idea is to get as low competition as possible.
Example: Marketing Examples | Content tilt of Marketing examples was marketing case studies that are short, practical, and super-easy to understand, thanks to amazing visuals.
> STEP 3: Base
Big mistake to avoid.
Don't just jump on every other content platform just because you have the option.
The ideal way is to dive into one or two content platforms and deliver value consistently over a long period.
Rule: Don't try to be great on every content platform. Instead, focus on one.
Example: Content marketing institute | For almost 18 months, they published a blog article every week. Then, they start monetizing the audience.
> STEP 4: Audience building
Focus on building your audience. But don't build your audience on rented land.
That means a large number of followers on social media is not your audience. You can get kicked off anytime from that platform.
What to do instead?
Focus on subscribers. Email is still the leading place where marketers get the most control.
> STEP 5: Revenue
Now, after almost 18-24 months of delivering valuable content and building an audience, it's time to finally monetize the audience.
Joe Pulizzi has shared 10 ways to monetize a loyal audience:
> STEP 6: Diversify
Now that you've built a large, loyal audience with various monetization options, you need to diversify big.
Diversification could be in terms of expanding on other content platforms.
For example, CMI started with only a blog, and then they diversified into conference events, consulting business, and many.
> STEP 7: Sell or go big
"If you are a content entrepreneur, you have the option to get big, create a lifestyle business, or sell the asset, like The Hustle recently did when they sold to marketing automation company HubSpot."

– Joe Pulizzi
Check out the Content Inc book
---
👋 Help! I Need Your Advice.
Week after week, I am trying to make content marketing VIP a better place for amazing content marketers (like you).
But without considering your advice, it won't be possible.
If you have 1 minute to share your advice on improving this newsletter, it would be much appreciated.
---
💡 2. Boost your conversion rate with this simple tactic
Every time I've used this tactic, I got over a 10% conversion rate for my newsletter Sign-Ups.
Here is how you can do the same and even better.
> First, get reviews for your newsletter.
Getting good reviews is not as hard as you might think.
Think of this:
Has anyone ever said nice things about your newsletter on Facebook, Twitter, or personal messages?
Chances are you already have some good ones. Otherwise, share early access to people and ask for honest feedback.
> Second, rewrite your CTA message.
If you're also using generic CTAs (such as subscribe to my newsletter, get best tips straight to your inbox), get rid of them immediately.
Instead, include the following three elements:
Who's it for?
What benefits does your newsletter provide?
How often?
Look for the below example.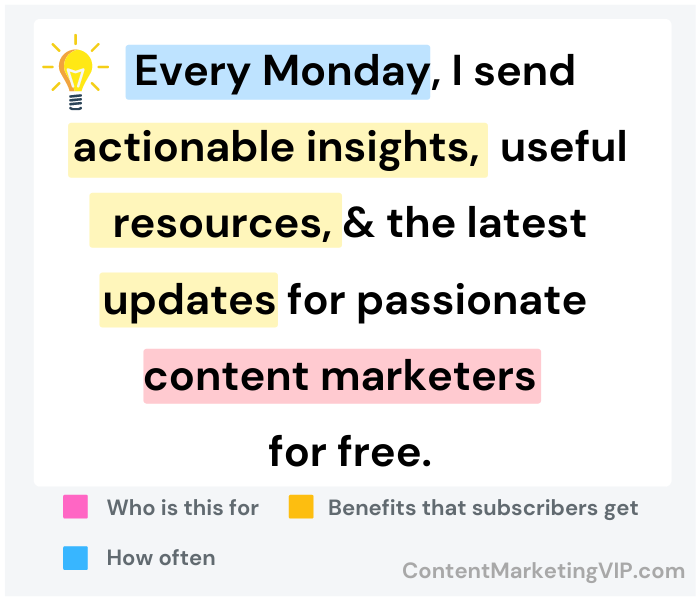 > Third, include reviews near the CTA button.
It's simple. Once you get a few genuine reviews, place them near the subscribe now or join now button.
Here's the Sign Up form that I used to get an almost 18% conversion rate.
Tip: Use the real image for testimonials.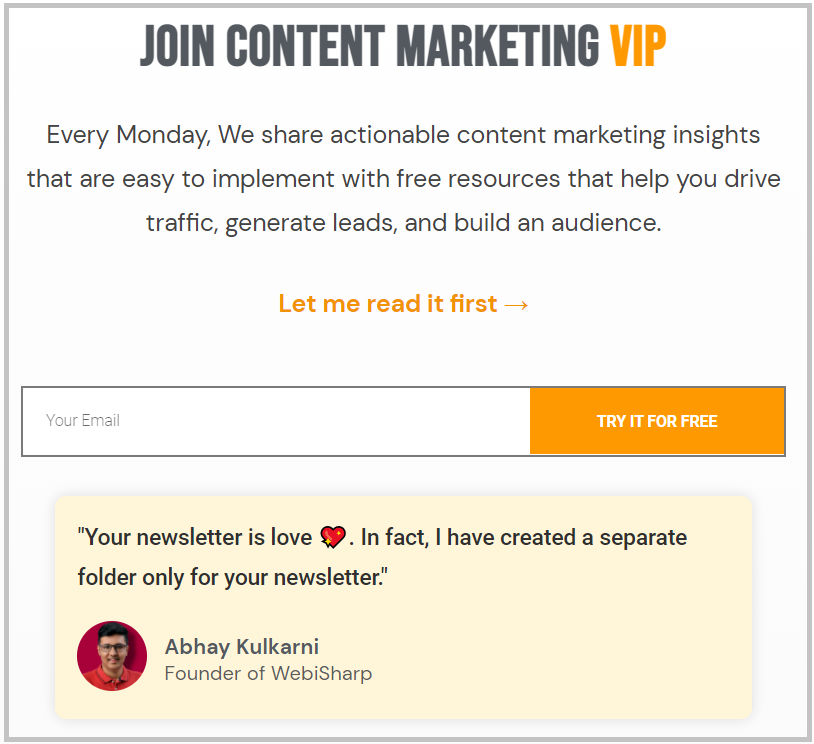 ---
Free resources ↓
💡 1. How to Earn Links Organically and Resist the Dark Side
Link building is still an important factor in successful SEO campaigns.
But getting quality links organically is not an easy task for SEO professionals.
Join this webinar and learn:
How to plan and manage link building strategy
Building linkable content asset
Effective ways of finding link-building opportunities
At the end of the presentation, there will be a workshop where SEO experts will show some real examples of the link-building process.
From: Search Engine Journal
Date of the webinar: June 2, 2021
💡 2. Localizing Content: Scaling HubSpot Academy
How did Hubspot start and grow the Hubspot academy by localizing content?
Gaya Saghatelyan, Manager of Globalization Enablement at Hubspot, will share the content strategy that HubSpot used to make HubSpot academy a success.
Plus, you'll learn how to use the same strategy to create a relevant content experience at scale.
Date of the webinar: June 3, 2021
From The Content Wrangler
💡 3. How To Own Your Industry Through Great PR and SEO
The primary goal of SEO isn't about building links on directories anymore.
But gaining feature mentions from highly authoritative sites is becoming more and more useful for SEO success.
This is where PR and SEO work together.
In this webinar, you'll learn:
Benefits of aligning PR with your SEO strategy
Current trends of PR
How to make SEO & PR work for overall performance
Date of the webinar: June 3, 2021
From Semrush
💡 4. How to Harness the Power of Video Marketing in Your Social Media Strategy?
When it comes to enagagement, video content is on the top.
Learn how to master video marketing.
In this webinar, you'll learn:
How to grow and engage social media community with video
Right way of creating engaging and effective social media videos
Date of the webinar: June 2, 2021
From PlayPlay
---
Latest happenings↓
💡 1. Get 5 Top & Rising Google Trends Dashboard⚡
This week, Orit Mutznik has launched a pretty useful SEO tool called G-Trendalyser.
Here's how this tool works:
Type your keyword
Select the country
Select time period
And, you're ready to explore the top trends related to your keyword.
Most of all, this tool is free to use.
This is how it looks:
Try this tool and get top trends
💡 2. Google will start showing a knowledge panel featuring the best deals
Google will start showing separate tabs for featuring the latest deals on the products.
One of the reasons for this decision was that searches for "discount codes" in Google have increased to 51% since last year.
Here's a preview:
Google says searches for "discount code" have increased 50% since last year as people look for good deals.

As such, a "deals results page" in Search and the Shopping tab will make it easier to find promotions directly from brands…

We'll launch a deals results page on the Search and the Shopping tab. New real-time deal optimization reporting is also coming to the Merchant Center.
We'll have to wait to see if this feature is going to affect affiliate and discount sites or not.
What's your thought on this?
---
Expert Quotes ↓
💡 1. Best tips for writing
"1. Make it about them

2. 20% writing, 80% editing

3. Speak to a 6th-grade audience

4. Clarity beats clever every time

5. Write short, choppy sentences

6. Format matters — no long paragraphs."

– Blake Emal (CMO @ Copy.ai)
💡 2. Building trust with content
"The more real value your content provides, the more people will trust you to provide value."

— Garrett Moon (CEO & Co-Founder at Coschedule)
Have Some Fun ↓
On a serious note: Content promotion isn't just about sharing content on social media 😑
If you find this newsletter deserving to be seen by others, please share or forward this with the folks interested in content marketing. Thank you so much for all the love ❤️ & support 🙌