"Do you have a content mission statement? If not, get one. If you do, time to review it." – Joe Pulizzi.
Hey👋, Rafiqul here. Welcome to Content Marketing VIP that delivers actionable insights, the latest updates, & free resources every Monday, for free.
First time here? Read past episodes.
LET'S GET STARTED →
---
Actionable insights ↓
💡 1. Optimizing Emails For Mobile Devices
Due to poor formatting of emails for mobile devices, 15% of subscribers unsubscribe, and in 70% of cases, the email gets deleted within 3 seconds.
So the question is:
How should you optimize email content for mobile devices?
Here are four elements that you should consider:
> Send emails from a person's name
> Make your subject line as short as 30-35 characters→ In Gmail, subject lines of up to 41 characters are viewable on mobile devices.
> Use preheader text strategically→ First, don't make the mistake of not using any preheader text. Second, making your preheader text under 35 characters can increase CTR, Litmus.
> Use a person's image instead of the brand logo→ Using a brand logo can be a planned strategy (e.g., thehustle). But a person's image makes your message more personal.
Learn more about mobile content marketing strategy [New Blog Post]
💡 2. How to get your content shared by influencers with a zero-spending budget?
Want to get your content shared (sometimes linked) by influencers and industry experts?
And, that too without paying a single penny.
Try collaborative content marketing.
Contributor quote as one of the easiest tactics you can use with minimum effort.
Here's how it works:
> Plan an article. Ensure that the topic is relevant to your industry. Trending topics may work wonder for you
> Find a list of influencers/experts in your niche. Try to find micro-influencers in the beginning.
> Outreach experts and ask them to contribute a small quote relevant to your article. [Below, I've added my outreach template]
> Collect the data and insights from the experts.
> Now, it's time to write a good quality article. Invest in customized visuals, charts to make your content visually amazing too.
> Share the article with contributors. Don't ask to link back to your article. Instead, ask for feedback or a share.
> That's all.
This is as effective as it sounds simple.
Following the exact process, I got contributions from experts like:
Rand Fishkin (co-founder of Moz),
Joe Pulizzi (Founder of CMI and thetilt),
Christoph Trappe (CCO @ AC Business Media)
Larry Kim (CEO of Mobile Monkey),
And so on…
As a result, many of the contributors have shared, and few of them even linked back to my article.
And my content reached a large set of relevant audiences.
Sharing the outreach template that I mostly used:
Do not just copy-paste this template.
Instead, use this as a reference and customize it according to your niche and content format.
💡 3. "Show, don't tell"- the secret of clear communication
One of the biggest reasons why many landing pages suck is the lack of clear communication.
You may have CTAs like subscribe, start a free trial, get a demo and many more.
But if your users find it difficult to evaluate what using the product is actually like, they're less likely to convert.
The challenge?
Products with complex features are difficult to explain without using too much text.
The solution?
"Show, don't tell."
Help users visualize the product features or the benefits that users will experience once they sign up.
An example?
Here's the image used on the home page of Wynter Games (provides message testing services).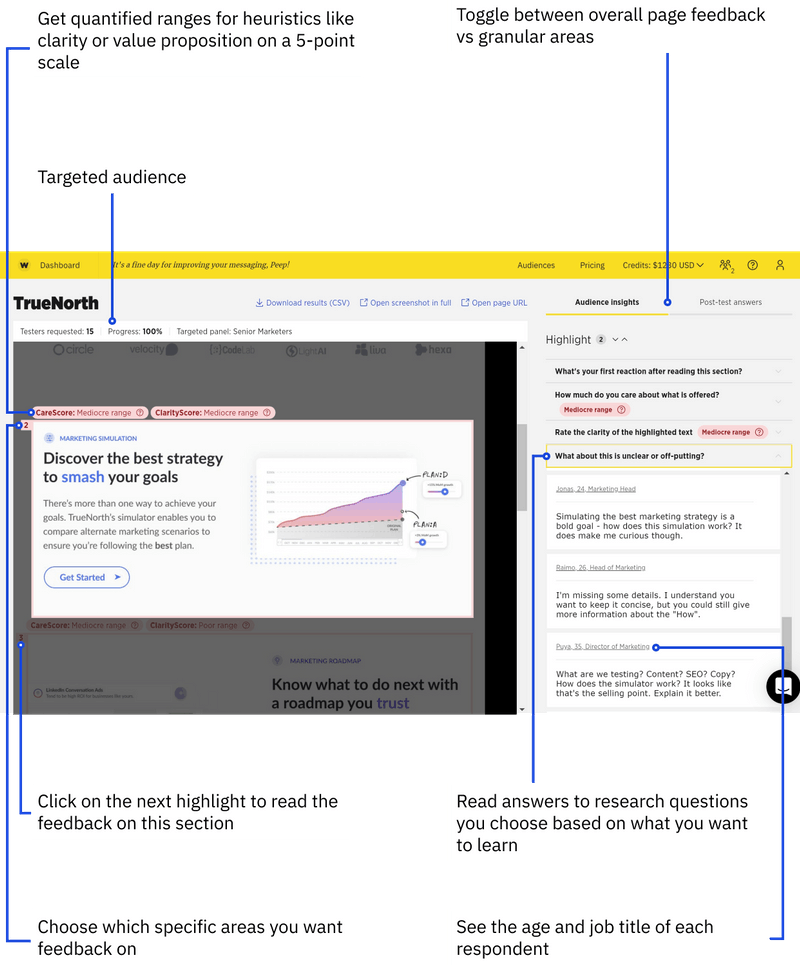 A little bit of context to understand the above example
With Wynter, you can
"Conduct message testing for website, ad, and email copy."
"Test with verified B2B audiences."
"Get qualitative insights."
Since Wynter is unique in its category, it may be a little confusing for users to understand the features and benefits.
So they added visuals that show all the possible features of using their service.
In a nutshell
To get this done for your products, ask yourself:
Is there any way I can show off the features or benefits of my products?
Remember: Don't just images just for the sake of it. Add visuals only if that helps in clear communication.
Otherwise, it will lead to unnecessary doubts in the visitor's mind.
Another example from the newsletter Sign Up page of Exploding Topics: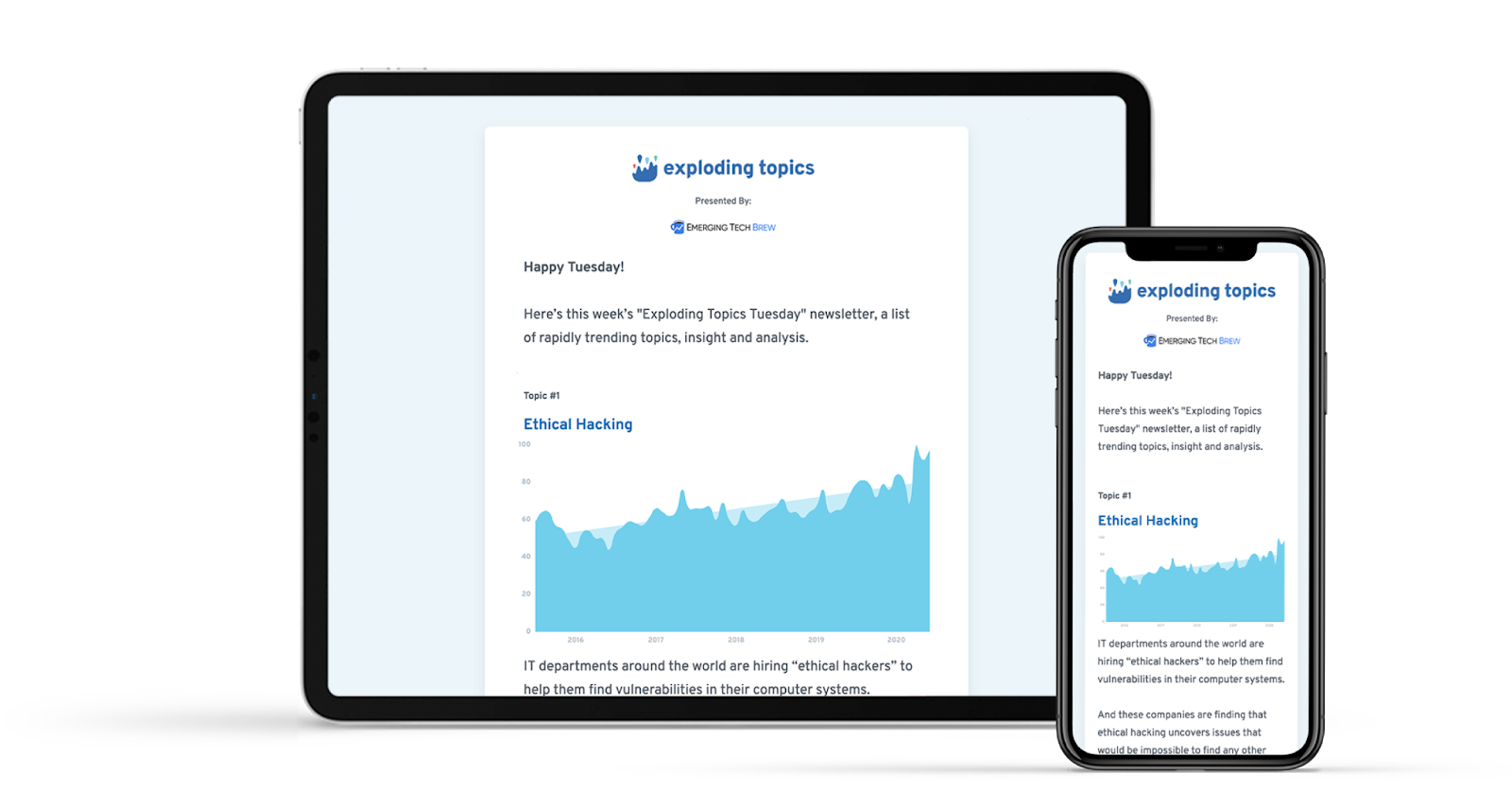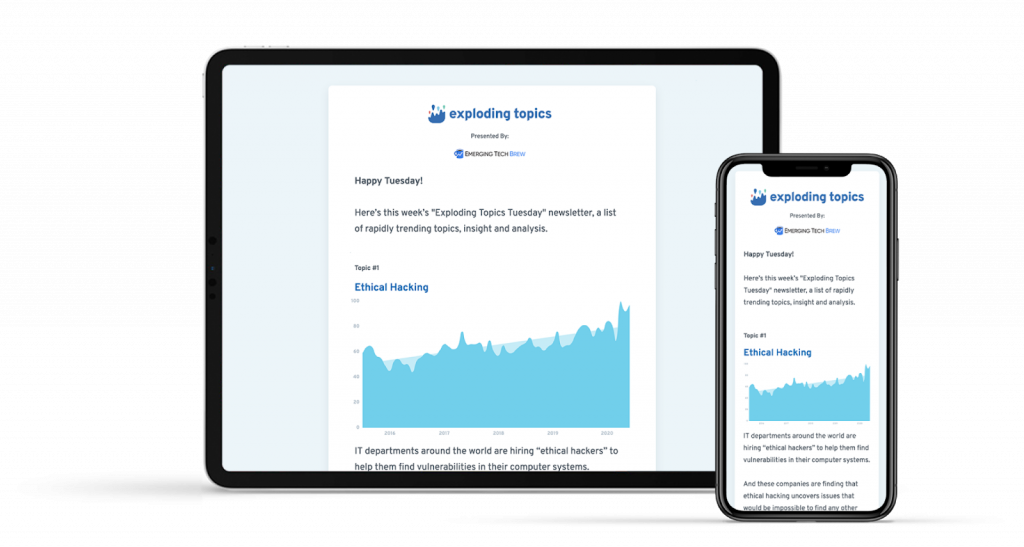 ---
Free resources ↓
💡 1. How to Create a Kick-Ass Editorial Calendar + Actionable Content Briefs
Looking to strategize your content creation process?
Maybe an editorial content calendar is what you need right now.
Join this webinar and learn:
How to plan and manage an editorial content calendar
Benefits of preparing content briefs
Planning the article structure for ranking higher in the search engine.
From: OrbitMedia
Date of the webinar: June 8, 2021
💡 2. Building Links to Sales Pages
Ranking your sales pages on Google can make a lot of difference in terms of leads, conversion, and sales.
But the fact is: Nobody wants to link your service pages.
Building links for commercial pages can be a little difficult.
Learn how to build backlinks for the pages that matter most?
Date of the webinar: June 8, 2021
From Semrush
💡 3. Four Local SEO Tips Even the Experts Miss
Are you working with clients on local SEO projects?
You'll find this useful as SEJ is organizing a local SEO webinar presented by industry experts.
In this webinar, you'll learn:
How to get the most out of the Google map-pack
Using text messaging the right way
Lesser-known local SEO tips for higher rankings
Date of the webinar: June 9, 2021
From Search Engine Journal
---
Latest happenings↓
💡 1. John Muller's advice on above-the-fold content
During the SEO hangout, a site owner asks John Muller about repeating the same content in the above-the-fold section of web pages.
Here's what John Muller has to say on above-the-fold content,
"The important part for us is really that there is some amount of unique content in the above the fold area.

So if you have a banner on top, and you have a generic hero image on top, that's totally fine. But some of the above fold content should be unique for that page."
In a nutshell:
Test different web pages of your site and see if there is some unique content in the above-the-fold.
Tip: If you're using the same hero image in all web pages/posts, perhaps adding the heading above the hero image will make this better.
Watch the SEO hangout recording
💡 2. Big news: Moz is acquired by iContact
One of the popular SEO tools, Moz, is acquired by an email marketing company, iContact.
The acquisition details were not disclosed, but the acquisition will aim to improve the quality and offerings of Moz by integrating with email marketing software.
Also, it will be interesting to see how Moz evolves its product to compete with other SEO giants.
Source: SearchEngineJournal
💡 3. Are you making this mistake in citations?
"For citations, it's better to link out with words as anchor text rather than just superscripts/numbers."- Marie Haynes.
Often you'll see that sites use numbers or even superscripts as anchor text.
But this will make it harder for Google to understand the context of the URL and how the URL is aligned with the content.
Instead, add descriptive anchor text whenever possible. Also, try to avoid anchor text such as 'here', 'find', etc.
Source: Google SEO office-hours
---
Expert Quotes ↓
💡 1. Align SEO with Content marketing
"An easy way to provide SEO value within content marketing is to find a question people are asking and then answer it thoroughly."
– Holly Shaheen, Senior SEO Manager, Budget Dumpster
💡 2. Earning trust with content
"If creation is art, then distribution is science."
---
Have Some Fun ↓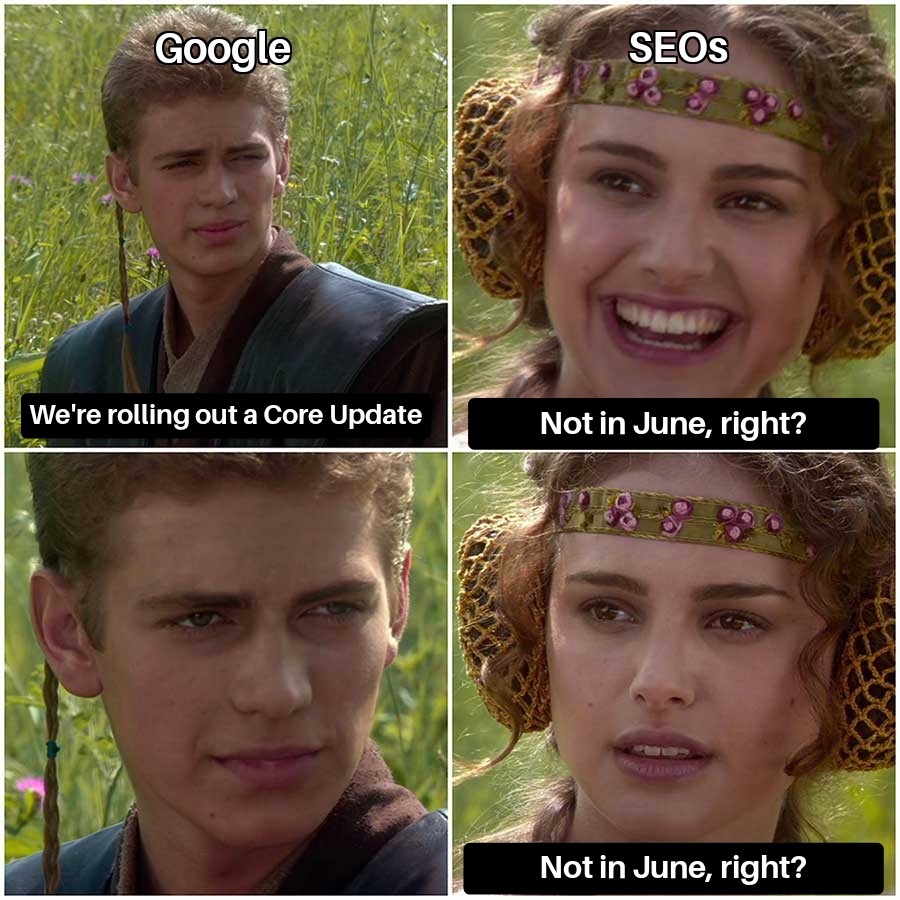 ---
If you find this newsletter deserving to be seen by others, please share or forward this with the folks interested in content marketing. Thank you so much for all the love ❤️ & support 🙌