"For you to achieve your goals, visitors must first achieve theirs."

–Bryan Eisenberg, Founder & CMO, IdealSpot.
Hey👋, Rafiqul here. Welcome to Content Marketing VIP that delivers actionable insights, the latest updates, & free resources every Monday, for free.
First time here? Read past episodes.
Let's get started →
---
🎯 Actionable insights
💡 1. How 'zero To Marketing' Grew Their Domain Authority From 0 To 22 With Seo & Even Creating Pages
A little background of the case study: 'Zero-to-marketing' is a newsletter covering marketing tactics & strategies.
So, the website is literally a single landing page with a newsletter signUp form.
Here's how Andrea grew the domain authority from 0 → 22 in a few months.
1/ Tap into your personal network
Look for people with a blog in your community—next, research whether they have written articles relevant to your niche or not.
If yes, ask them for a mention on their website.
2/ Contribute to an already existing article
Chances are you have in-depth knowledge and experience in at least one field. So, find any existing article on the same topic and get in touch with the author to add more value to it.
3/ Turn mentions into links
First, look for websites that have already talked about you or your work. Next, ask them to give a hyperlink to your name.
Tool: You can use Talkwalker to monitor brand mentions
4/ Contribute a customer case study
Probably you're using many tools to run the online business.
Contact the brands to see if they're looking for any customer case study.
5/ Syndicate your best content
Almost in all industries, some newsletters, websites curate the best or latest content regularly.
Next, reach out to them with your best content to get featured.
👉 Insights from Andrea Bosoni (Sign up to Zero-To-Marketing)
💡 2. "Elements Of A Great Cold Email
To make cold emailing work, you need to learn- 'How to write a great cold email?'
Here are four elements of a great cold email:
1/ Adding a personal touch is a must. Don't sound like a robot.
2/ Let your audience know WHY you're reaching out & what value they will get from you.
3/ If you're offering any product/service, address a major objection upfront.
4/ Your first email should ask for interest, not time. And derisk their interest by providing value
👉 Insights from Growth Tactics (Click to read the thread on cold emailing)
💡 3. A Simple & Underutilized SEO Tactic Is- Having Author Page For Writers
If your website has multiple authors and the articles don't even have an author bio, then it's time to make the change.
Here's why:
One of the characteristics of a low-quality page is "An unsatisfying amount of information about the website and author." (Source: QRG, 7.7)
So, what to do instead?
1/ Author bio
The most basic step is to have an author bio for your articles.
Remember, just writing the author's name at the bottom of the article isn't enough. The name should be tagged as the author of the article.
Also, consider adding social media links of the author.
2/ create a separate page
Having a separate page for each author is important because:
It helps your readers to know about the expertise and credibility of the author
Showcasing authors with high EAT makes your content more credible.
It can drive traffic and organic links.
One great example is HealthLine.
They have a separate page for each of their authors. As a result, healthine is ranking for the author names.
From these dedicated author pages, HealthLine is getting:
1.4k organic traffic/month
links from 500+ referring domains
That's how powerful it is.
Quick recap:
Have an author bio for every article
Create a dedicated author page (if the website has multiple authors)
Include social media links and personal websites too.
---
🗓️ Upcoming Events
💡 1. Drive Growth Through Content & SEO [Recommended]
How do top content marketers and SEOs drive growth at companies?
What are their secrets to compete on SEO and content with low-budget?
What content strategies do they follow to bring business growth, not just traffic growth?
These are some of the important questions that only real practitioners can answer.
So here's your chance to get insights directly from the top content marketers & SEO practitioners.
Join this 2-hours value-packed event and learn:
The content-driven ABM strategy: How to use research-backed content to fill the pipeline (By Andy Crestodina)
Growth by Content: Achieving massive organic scale without a big budget (By Nadya Khoja)
Mapping Your Purchase Journey to Content and Keywords for B2B SaaS (By John-Henry Scherck)
From: Omniscient Digital
Date of the webinar: August 18, 2021
👉 Register for the event for free
💡 2. How to Creatively Repurpose Content for Maximum Impact
Content is not just a medium to reach your audience- it's also what helps to Join this webinar and learn:
Benefits of content repurposing and why it matters to marketing strategy
6 ways to repurpose your content effectively.
From: MarketingProfs
Date of the webinar: August 17, 2021
---
🆕 What's New
💡1. The author profile of the article is more important than ever before
Here's the news:
Recently, Google added a couple of new author-related properties into the article structured data document.
These properties are:
Author (The author of the article. If there are multiple authors, specify them in an array)
Author.name (The name of the author)
Author.url (A link to a web page that uniquely identifies the author of the article. For example, the author's social media page, an about me page, or a bio page.)
What's in it for you?
This indicates that Google is now focusing more on the expertise, authoritativeness, & trustworthiness of the content creator (author).
That means authors or sites with high EAT might have an advantage over sites that lack EAT information.
"Author bio pages can and should include more than just text and a picture.

Are there videos of the author speaking?

PDFs? Podcast interviews? Links to published works? A photo gallery?

These pages often rank for the author's name; treat them as a personal microsite."

– by Lily Ray (SEO & EAT expert)
Action items →
Still not using author bio for articles? Do it as soon as possible.
Make a separate author bio page (especially if your site has multiple authors)
Add social media or personal website URL to the author bio as well
👉 Read this guide on how to prepare for EAT
💡 2. Google's structured data testing tool is now officially shut down
This update is for you if you've been using the structured data testing tool (SDTT) for schema validation.
This week, Google has officially shut down the SDTT.
But you can still validate schema from Schema MarkUp Validator.
The SDTT URL is now getting redirected to choose from the Rich Results Test or Schema Markup Validator.
---
💬 Expert Quotes
💡 1. Best time to invest in content marketing?
"Last year, the cost of running ads increased by almost 100%.

There's never been a better time to invest in content marketing."

– Andrea Bosoni
💡 2. Expert advice on creating great content
"Someone asked. I answered:

Q: What's your best advice for creating great content?

A: Produce thought leadership (strong opinion) or become the primary source (original research)… invest in visuals… collaborate with influencers… update old articles without changing URLs."

– Andy Crestodina
---
😄 Have Some Fun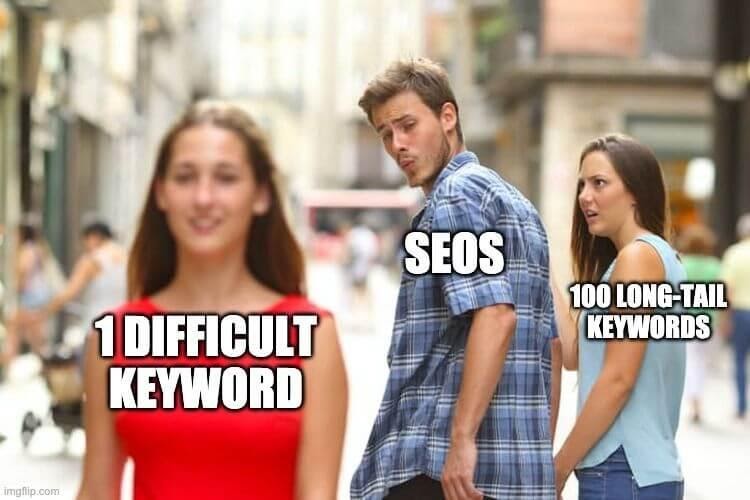 🤝 I need your support
As you can imagine, showing up every Monday with useful insights, and free resources takes some time and resources.
So, If you ever wanted to show your support to my content effort:
✨ Purchase the eBook and get 50+ actionable content marketing lessons (compiled the best of this newsletter).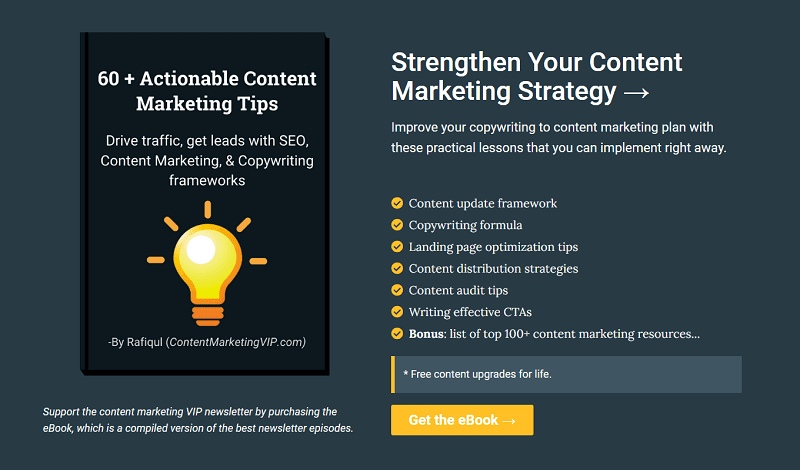 Can't afford the ebook but want to support my effort?
Just share the newsletter with your people.
Don't forget to tag me (Twitter handle @12Rafiqul) so I can feature you in the next episode.
---
If you find this newsletter deserving to be seen by others, please share or forward this with the folks interested in content marketing. Thank you so much for all the love ❤️ & support 🙌