Bewakoof is India's one of the leading online brands for men and women clothing. Currently, the brand also added new product categories such as accessories, beauty care, and footwear.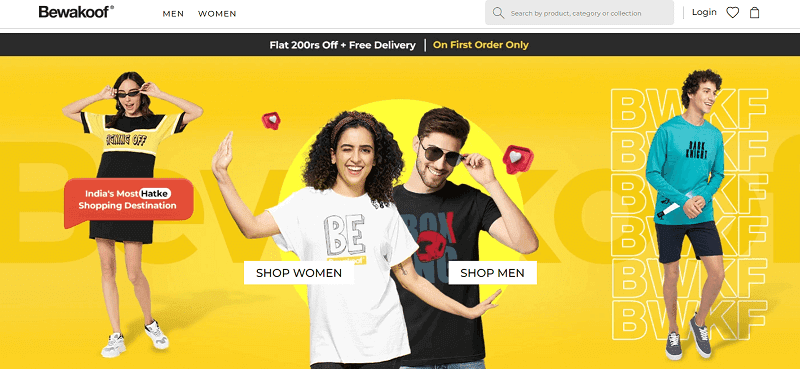 The company was founded in 2021 and is now competing online with eCommerce giants like Amazon, Myntra, etc.
Results Achieved:
Over 54% of the site's traffic comes from search, according to Similarweb.

That indicates how strong their SEO strategy and the brand value is.
Currently, Bewakoof's site gets over 1.4 million search visits every month and has 154k+ backlinks from almost 2.82k different domains.

Let's break down the eCommerce SEO-focused content marketing strategy.
Why Do They Work?
1/ Product categorization and hierarchy →
The flat site architecture of BewaKoof is what every eCommerce brand needs to learn. The most important pages, such as category and sub-category pages, are internally linked from the navigation.
That means most of these pages can now be reached within three or fewer clicks.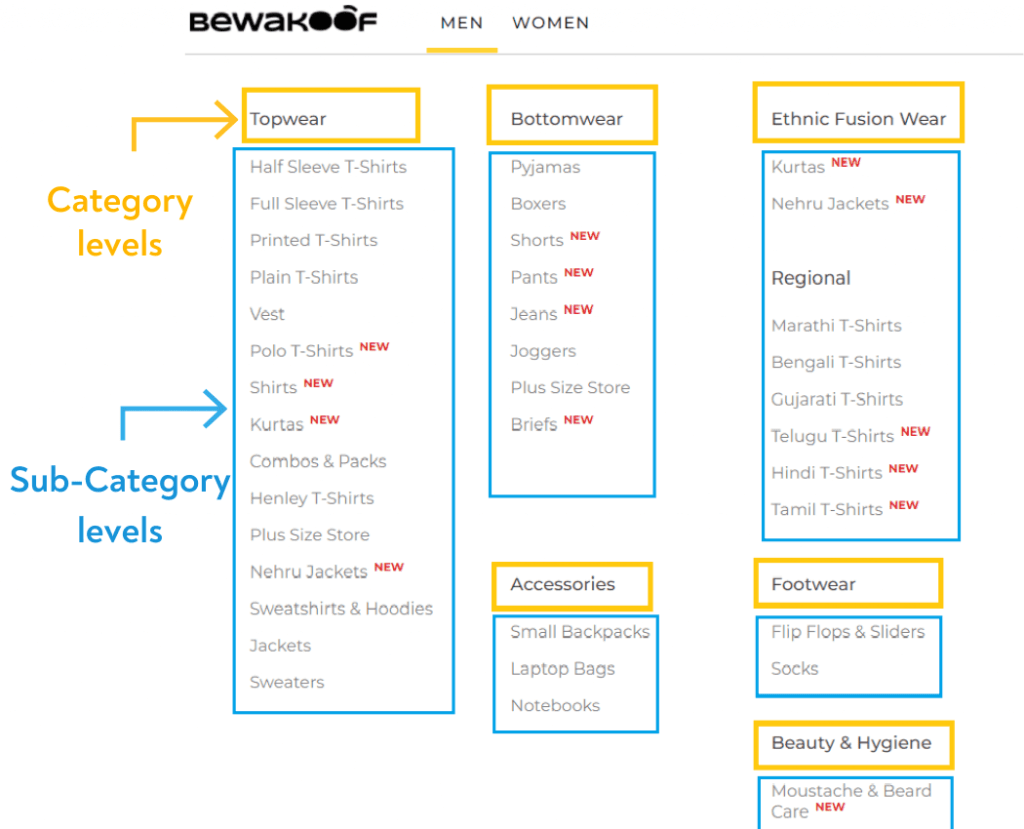 Other benefits of creating flat architecture are →
It helps search engine crawlers to find important pages easily.
It passes the link juice from category to subcategory level.
Better user experience as any user will reach the desired page within a few clicks.
2/ SEO optimized category pages →
For an eCommerce site, category pages play an important role in driving high-intent traffic. In this case, the team has optimized the category pages by adding SEO optimized content at the bottom of the product listings on the page.
Here's an example: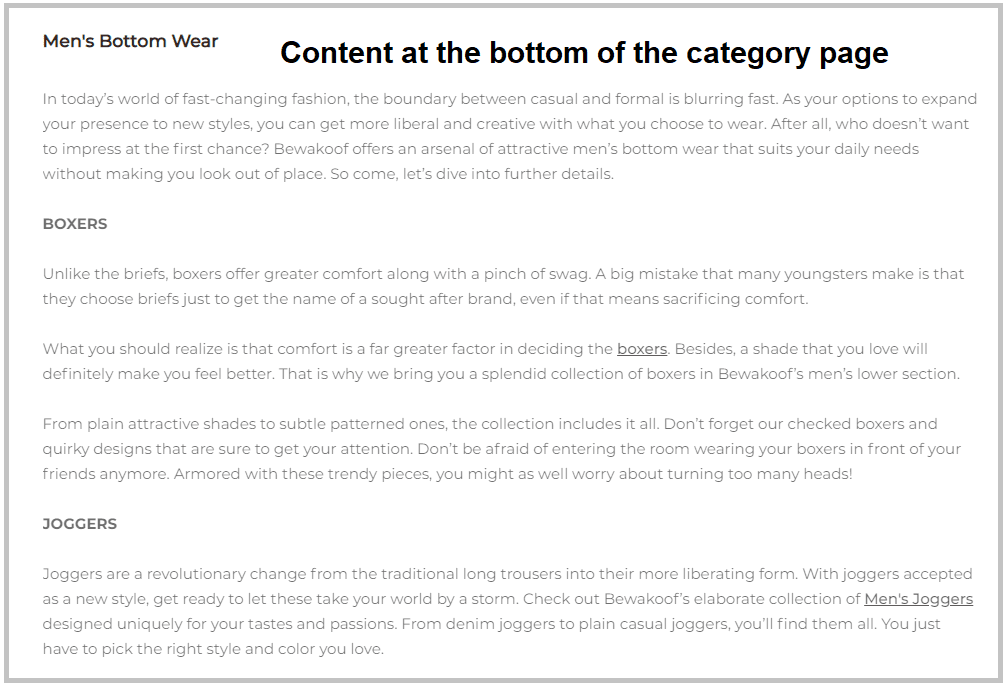 This helps the search engine to better understand the purpose and intent of the category page.
Note: Make sure that you don't add too much content on category or subcategory pages. Otherwise, it may confuse Google to understand the page intent.
3/ Internal Linking from product pages →
Internal linking is an underrated way of making your site SEO friendly and easy to access for crawlers.
Bewakoof product pages improve the internal linking structure by adding:
Breadcrumbs
Recently viewed products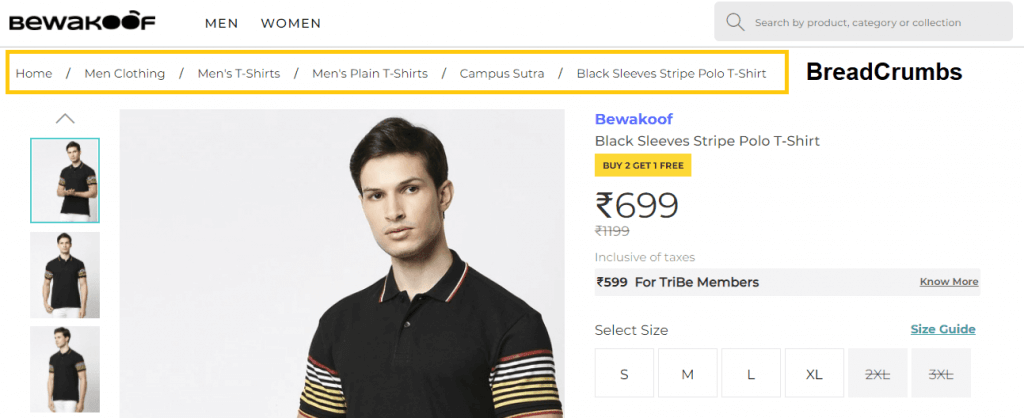 4/ Blogging strategy →
Many eCommerce clients only want to focus on creating product and category pages to drive high-intent traffic.
But top-of-the-funnel content can bring more traffic to the site that can be nurtured for future sales.
This is what Bewakoof is doing with their blog. All of their blog posts have one simple CTA, 'Shop at Bewakoof.com'.
Their blog content is roughly getting over 300k search visits every month and also generated thousands of backlinks.

If you're also running an eCommerce store, think of building a blog or content hub around it.
Here are some of the benefits:
Acquiring natural backlinks over time: Category or product pages are rarely linked by other sites as they seem promotional. But an informative article can do the work.
Generate top-of-the-funnel traffic, which you can nurture to promote products.
Key Takeaways→
If you're running an eCommerce store, focus on technical SEO as well. For a larger site, improve the site architecture, internal linking, optimizing product and category pages.
Create a blog around your niche and start targeting low competition keywords.
Have a plan or conversion-optimized blog structure to bring users from the blog section to the product page or get them into your email list.