Adding FAQschema seems like a good option in SEO, but it can eventually cause a significant traffic drop.
The below screenshot is an example is that adding FAQ schema increased the impressions but decreased clicks.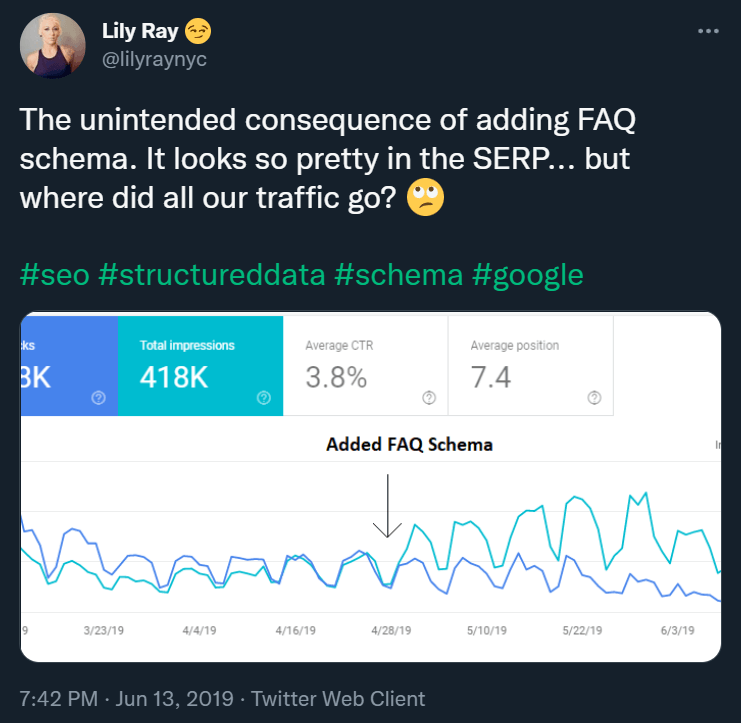 The key reason is that users get the answer to their questions without even clicking any of the web pages.
Possible solution?
Fortunately, you can add internal links within the FAQ schema to drive traffic to other pages of your website.
Here's how TripAdvisor uses internal linking in the schema: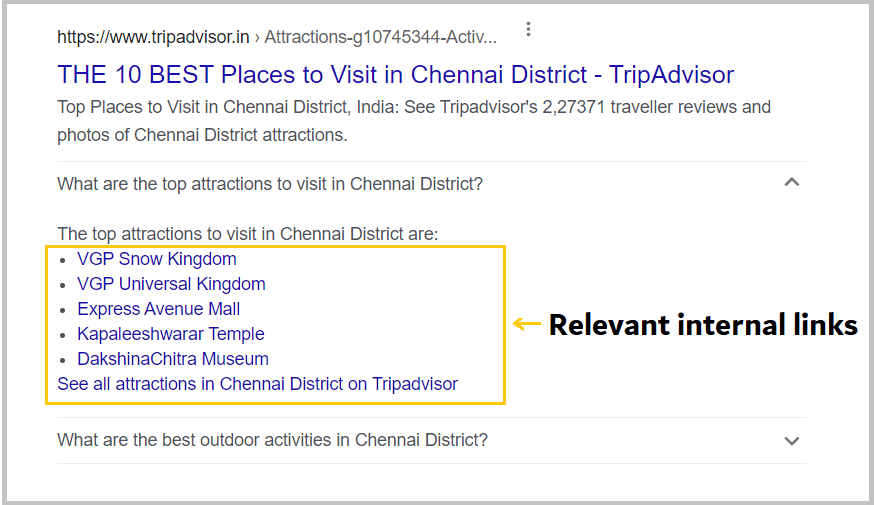 Recommendation: Optimize informational articles with FAQ schema and internal links to other related articles or product pages (only if that helps users).
Various ways to get FAQ ideas for your web pages:
Google autocomplete
People also ask section
Study forums like Quora, Reddit, etc.
Free tools like Sistrix, AnswerThePublic, etc.